Don't miss the fun waiting for your RAGBRAI rider(s) on Tuesday (July 25), or after they take off on Wednesday – discover all there is to do in Ames! With food and fun from dusk to dawn, you're sure to be satisfied with your day.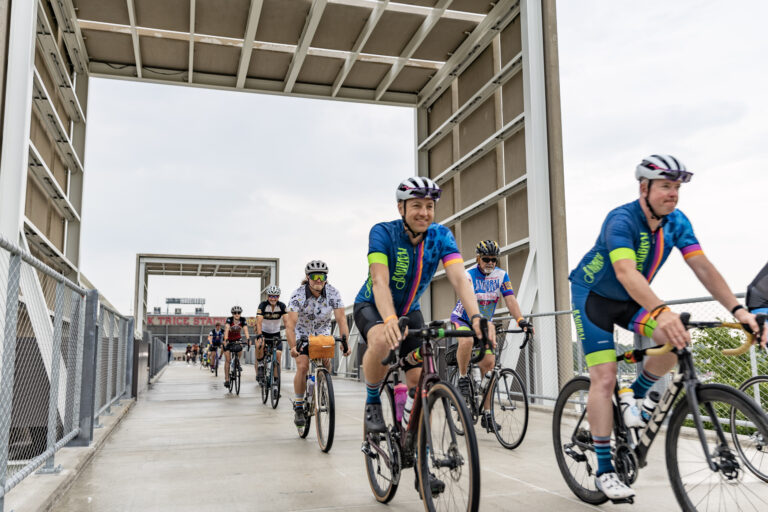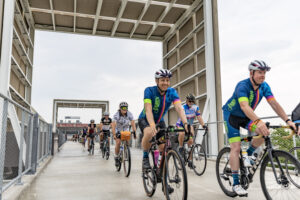 Morning
After a busy morning of packing, driving, and everything in between, fuel up with our favorite local coffee spots. Burgie's Coffee & Tea Co. is guaranteed to set your day up right with two convenient locations or try Stomping Grounds' relaxing patio on Welch Ave. in campustown.
If you're looking for a delicious meal along with quick energy, check out:
While enjoying your coffee on the go, make sure to stop and enjoy the beauty of Iowa State University. Located in the heart of campus, the Iowa State University Memorial Union is a perfect one-stop shop for art, entertainment, and food!
Afternoon
Next, get a true Ames experience and shop at all of our locally owned businesses. Find your next favorite clothing item, home décor, books, and so much more!
Want a breath of fresh air? Ames has you covered! Visit Ada Hayden Heritage Park, McFarland Park, or Tedesco Environmental Learning Center to enjoy the beautiful outdoor scenery. Or, on the riders' route, visit Reiman Gardens to discover even more amazing sights of Ames.
Evening
Finally, get ready to celebrate Ames RAGBRAI right with an evening full of fun-filled games and delicious food from local vendors. Sip on an ice-cold brew while enjoying the Ames concert series headliner: Hairball.
Main Stage
Danny Grause – 2:00-3:00 p.m.
Stranger Than Fiction – 3:30-5:00 p.m.
Burnin' Sensations – 6:00-8:00 p.m.
Hairball – 8:30-10:30 p.m.
First National Bank Stage
Great Caesar's Goat – 2:00-3:30 p.m.
Foxpin – 4:30-6:00 p.m.
Buckmiller/Schwager Band – 7:00-8:30 p.m.
The Cherrypickers – 9:00-11:00 p.m.
If you want to take a break from the action, but still enjoy live music, check out Alluvial Brewing Company in north Ames, or Cornbred downtown.