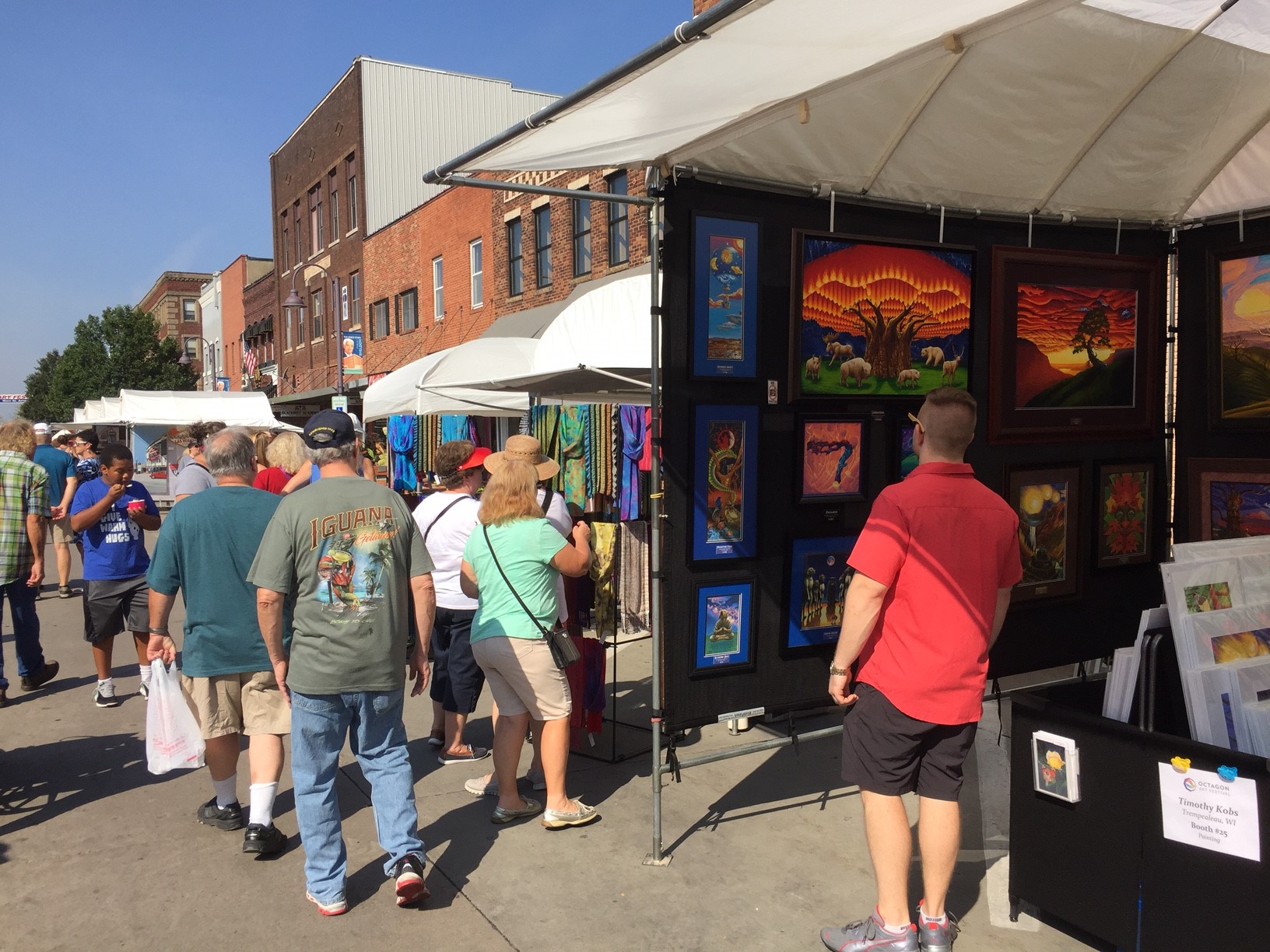 Ames itself, with its picturesque scenery and beautiful, historic charm, is an artistic town at heart — and that includes supporting the arts! Check out these upcoming special events and some places in town to discover the work of Ames artists year-round.
Octagon Center for the Arts
Octagon Center for the Arts is a non-profit community art center in downtown Ames offering a free community gallery and a shop featuring the work of local artists. It's also the organization behind the annual Octagon Art Festival!
Brunnier Art Museum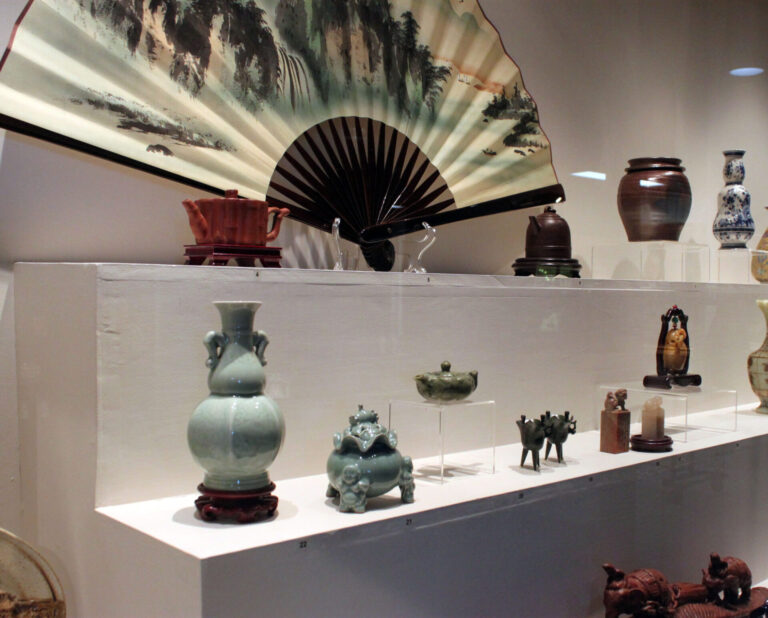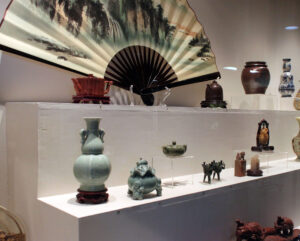 The Brunnier Art Museum is a one-of-a-kind gallery located in the Scheman Building in the Iowa State Center complex. In the Brunnier Collection, you can view magnificent works in historic mediums such as glass, ivory, jade, enamel, and even dolls! Featuring both permanent and visiting collections, the Brunnier Art Museum acts as a unique and visually stunning space for lectures, receptions and conferences.
Anderson Sculpture Garden 
Skirting the outside of historic Morrill Hall on the Iowa State University campus, the Elizabeth and Byron Anderson Sculpture Garden features works of primarily American 20th and 21st century sculpture. Adorned with vibrant greenery and exquisite perennials, this courtyard-like art experience immerses you in the diversity of modern and contemporary sculpture in a serene, natural environment.
Christian Petersen Art Museum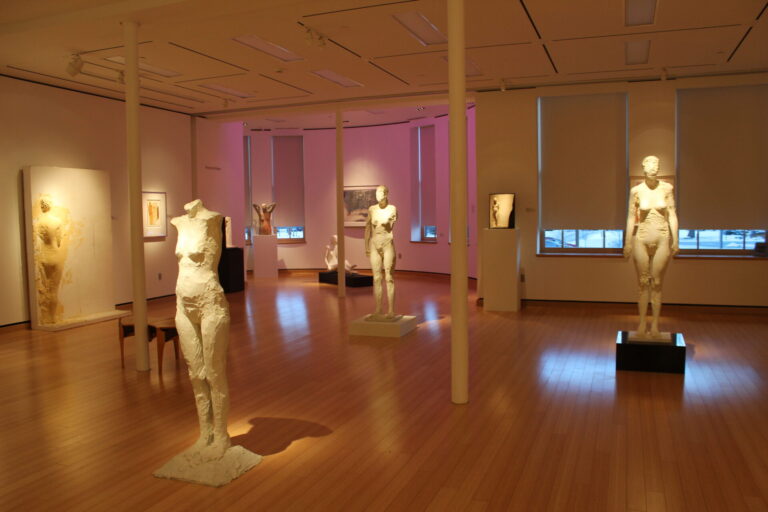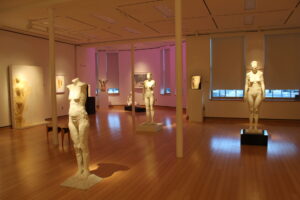 Named after the nation's first permanent campus artist-in-residence and former Iowa State educator, the Christian Petersen Art Museum features a permanent collection of works by Petersen himself as well as a rotating schedule of diverse and educational exhibitions. The Christian Petersen Art Museum features two main galleries, the Lyle and Nancy Campbell Art Gallery and the Roy and Bobbi Reiman Public Art Studio Gallery.