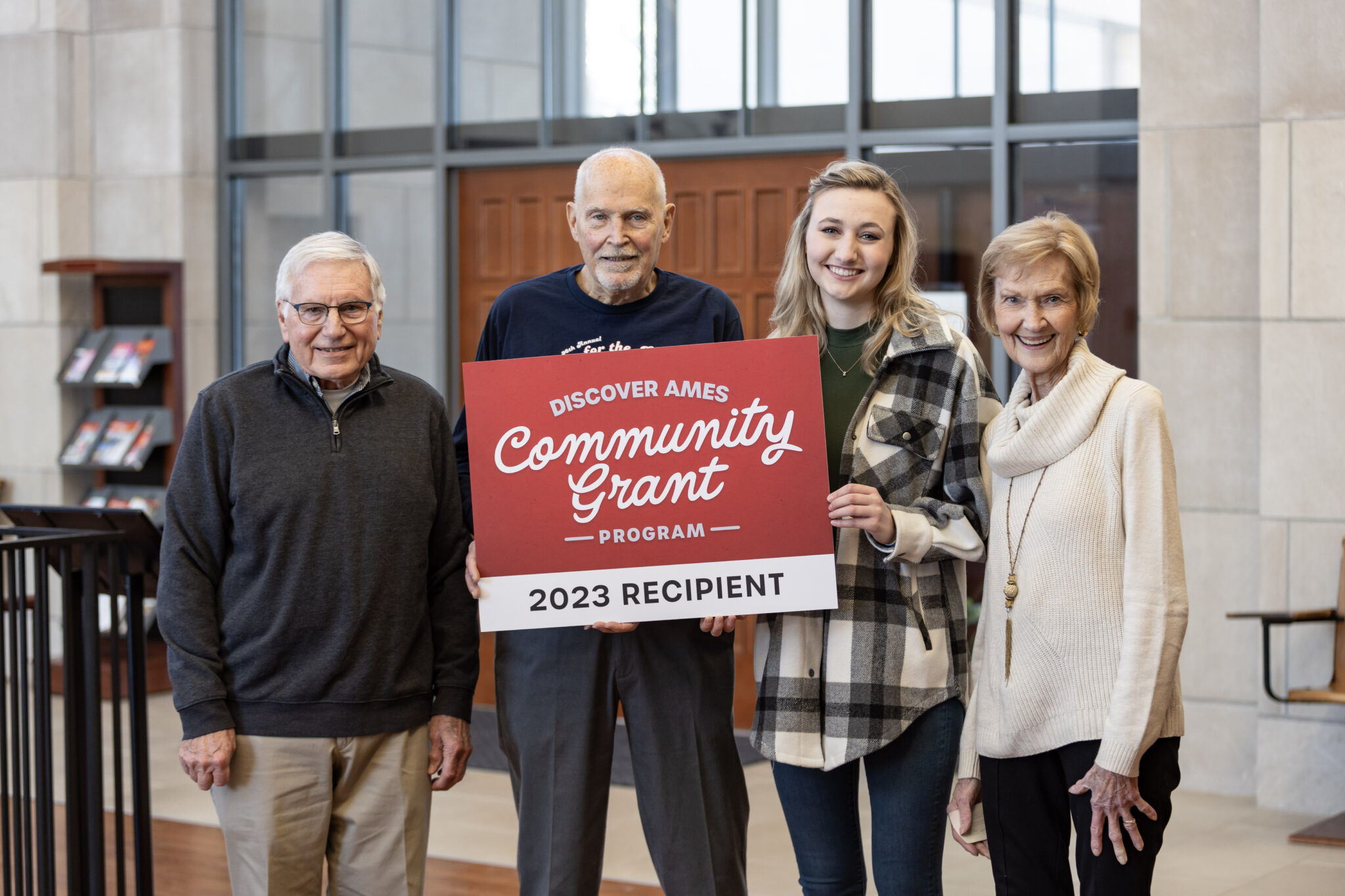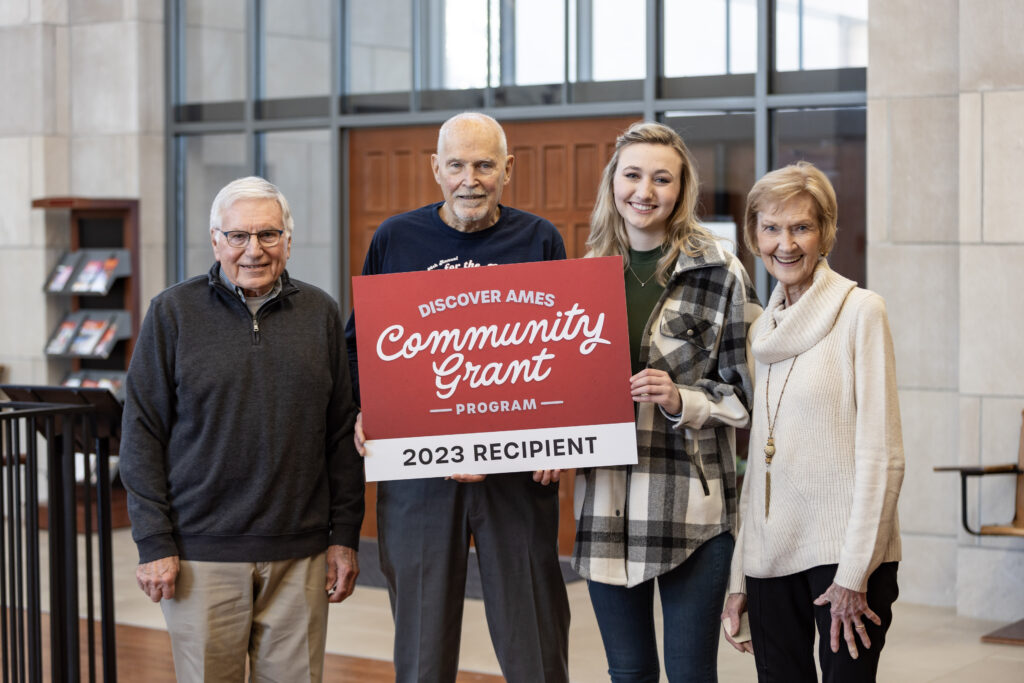 Discover Ames has announced the recipients of its 2023 Community Grant Program.
More than $104,000 was awarded to 29 organizations for events and activities occurring in calendar year 2023. This is the 17th year of the Community Grant Program. In total, Discover Ames (the Ames Convention & Visitors Bureau) has awarded $1,149,805 in grants.
The Community Grant Program was established to support a wide range of events and activities that are open to the public. Grants are awarded annually on the basis of merit as determined by the Discover Ames Grant Committee and are administered by Discover Ames.
Grant funds are available to develop events and activities that improve the quality of life for Ames residents and have the potential to attract visitors to the Ames area or enhance a visitor's experience.
2023 Discover Ames Community Grant recipients
Ames History Museum Jack Trice Exhibits
515 Week, sponsored by Ames Main Street
Opening Night Appetizers for shows presented by Ames Community Theater (ACTORS)
Run for the Roses, sponsored by Alpha Omicron Pi and Ames Area Running Club
Ames Main Street Farmers Market
Ames Pridefest 2023
Ames TUBACHRISTMAS
Dancenter Dancer Showcase
Studio Sessions on Douglas, presented by KHOI fm Community Radio
Miss South Sudan USA, sponsored by South Sudanese Women Outreach
Midwest Children's Choir Festival, sponsored by Ames Children's Choirs
Friendship Ark's 5K on the 4th
Avenue Q, presented by Ames Community Theater
ICA Mela: a Cultural Celebration of India's Diversity, sponsored by India Cultural Association of Central Iowa
Iowa Games Athlete Tailgate, organized by Iowa Sports Foundation
Campus Service Day, sponsored by ISU Campus Service Council
Roosevelt Summer Sunday Concert Series, presented by Friends of Roosevelt Park
Ames Pickleball Courts
Octagon Art Festival
Reiman Gardens' Spirits in the Gardens
Senior Variety Show
Special Olympics Iowa Summer Games
Goldfinch on the Lawn, presented by Stephens Auditorium
Zearing Days Celebration
Spring musical, "High School Musical, JR," presented by Story Theatre Company
Pizza Pie Looza, sponsored by the Nevada Foundation
Ames Fly-in 2023, presented by Boys & Girls Club, Ames Police Dept., and Central Iowa Air Service
Iowa State University WinterFest
Independence Day Fireworks, presented by Discover Ames
Apply for 2024 grants
Organizations are encouraged to apply for 2024 grants. The application period will open this spring, and applications are due Oct. 13, 2023.
Applications are accepted from public and private organizations who demonstrate the ability to complete the proposed event or activity. Events can be cultural, educational, recreational, or artistic. The grant program is designed to encourage wide participation and innovative proposals.
To apply, organizations must complete the grant application form. The Community Grant Committee will review applications and make recommendations to the Discover Ames Board of Directors for final approval.