June 2 is National Donut Day, but we think every day should be Donut Day! Here are some great places to snag a donut around Ames.  
Van Hemert's Dutch Oven Bakery near downtown serves up tasty creations daily. Try their sour cream donuts for a little bit of tang or feed your sweet tooth with double chocolate. 
Humble Donuts, located right on Lincoln Way, has a wide selection of tasty donuts! They may be mini, but they sure are delicious! Grab a coffee and some donuts to go, we promise you wont be disappointed.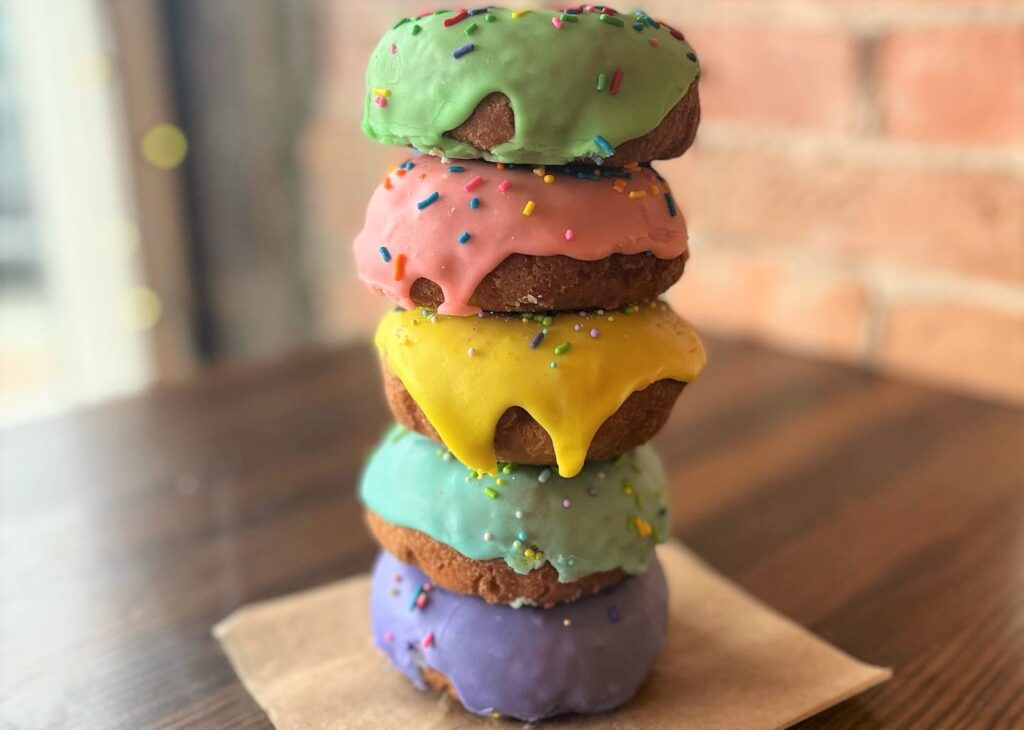 Photo courtesy Bricktown Bakery on Facebook
Bricktown Bakery in Nevada has an amazing selection of flavors, including lemon drizzle and peanut butter cup. Have breakfast in one bite with their maple bacon donut and wash it down with fresh coffee. Take the scenic route and discover the hidden treasure that this bakery is.  
Celebrate into the weekend with Huey's Mini Donuts, one of our favorites at Ames Main Street Farmers Market. A lot of goodness packed into a little donut is the perfect sidekick for a main street stroll.  
Hy-Vee bakery makes great pastries, especially when you're on the go. Grab a box while getting your groceries for everyone to celebrate the holiday. We think the donuts with cardinal and gold sprinkles taste the best, but we could be biased…