If you love Downtown Ames and supporting your community, then the Ames Main Street Farmers' Market is the thing for you. Check out a few of our favorite vendors for some great food, produce and goods.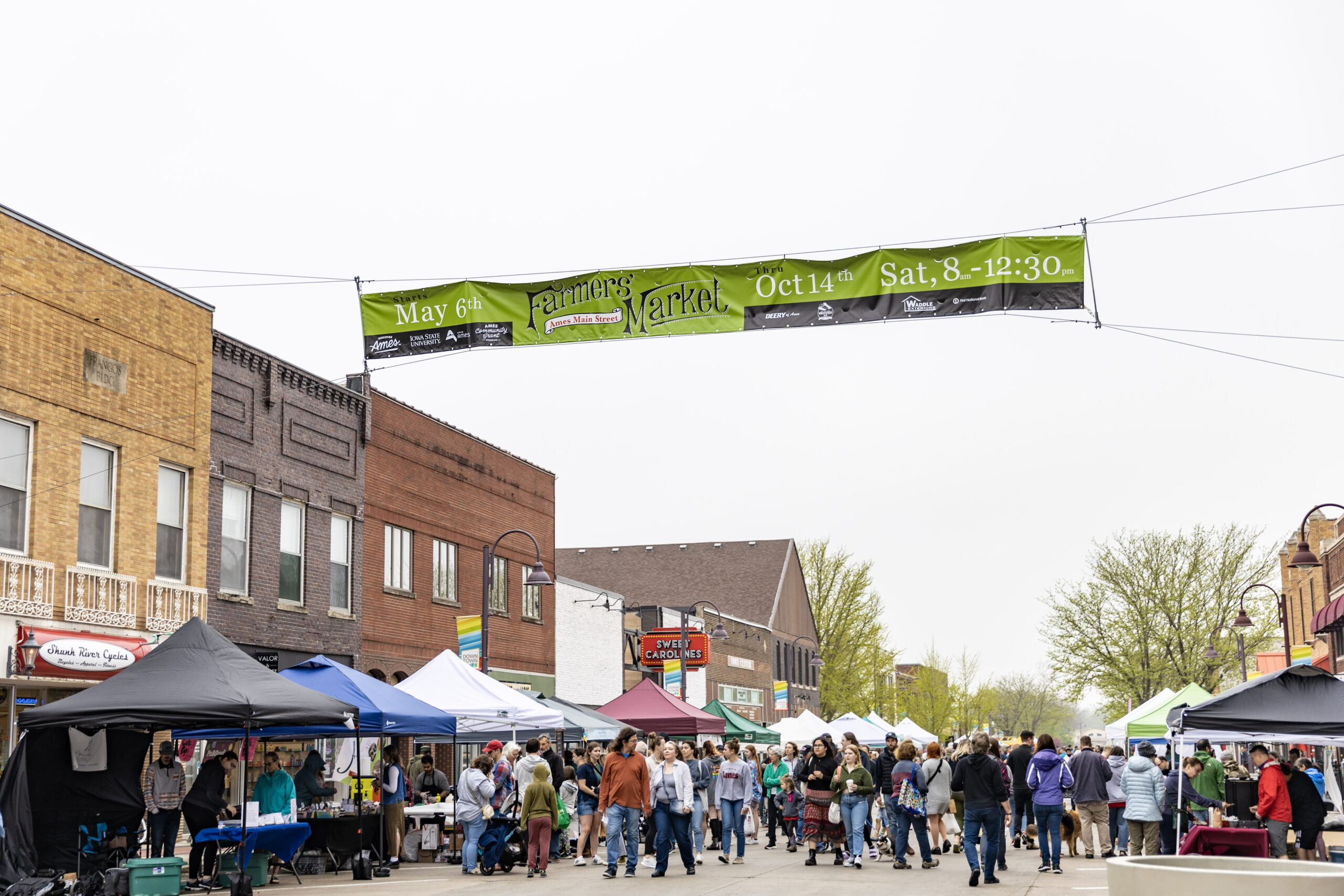 Food
The Ames Farmers Market has a plethora of great options. To start your day, we recommend grabbing a coffee at Coffalo Brew Coffee Roasters. 
Everything is better when it's mini, right? Try Huey's Mini Donuts, made fresh daily, to satisfy your craving. 
If your sweet tooth is as big as ours, stop by Jewell's Country Kitchen for various cookies, brownies, cakes, pies, and more. 
For the savory folks, we suggest the Carlos Quesadillas food truck filled with delicious tacos, burritos and, you guessed it, quesadillas.
Don't stop there! Macubana is a fan favorite that offers delicious Cubano sandwiches, empanadas, fried mac & cheese and Belgian fries.
Produce
What is so great about Ames Farmers Market? The produce! There's not much better than local fruits and vegetables. 
If you are looking for some fresh fruits on your visit to the Market, the Berry Patch has got you covered! Drop in for a tasty variety of fruits and vegetables. 
For even more delicious veggies, we recommend Heritage Hill Farms. They offer sustainable and locally grown fresh vegetables. 
 Once your pantry is full of fruits and vegetables, grab some beautiful fresh-cut flowers and bouquets at Elizabella Flower Farm.
View this post on Instagram
Goods
The Ames Farmers Market can be a great place to find unique and handmade items made by others in our community. 
For all things lavender-scented, shop at Iowa Lavender. They have a wonderful variety of lotions, balms, soaps, sprays, and more. 
We can't help but stop at Upcycled Creations! They take ordinary vintage pieces and turn them into extraordinary displays of art and ingenuity. 
For beautifully handcrafted jewelry, check out LK's Custom Creation. It's more special when it's handmade. 
Everybody can find something at Crafty Folks of Ames. They offer a wide selection of jewelry, pottery, woodwork, crochet items, sewn items, cards, prints, and more.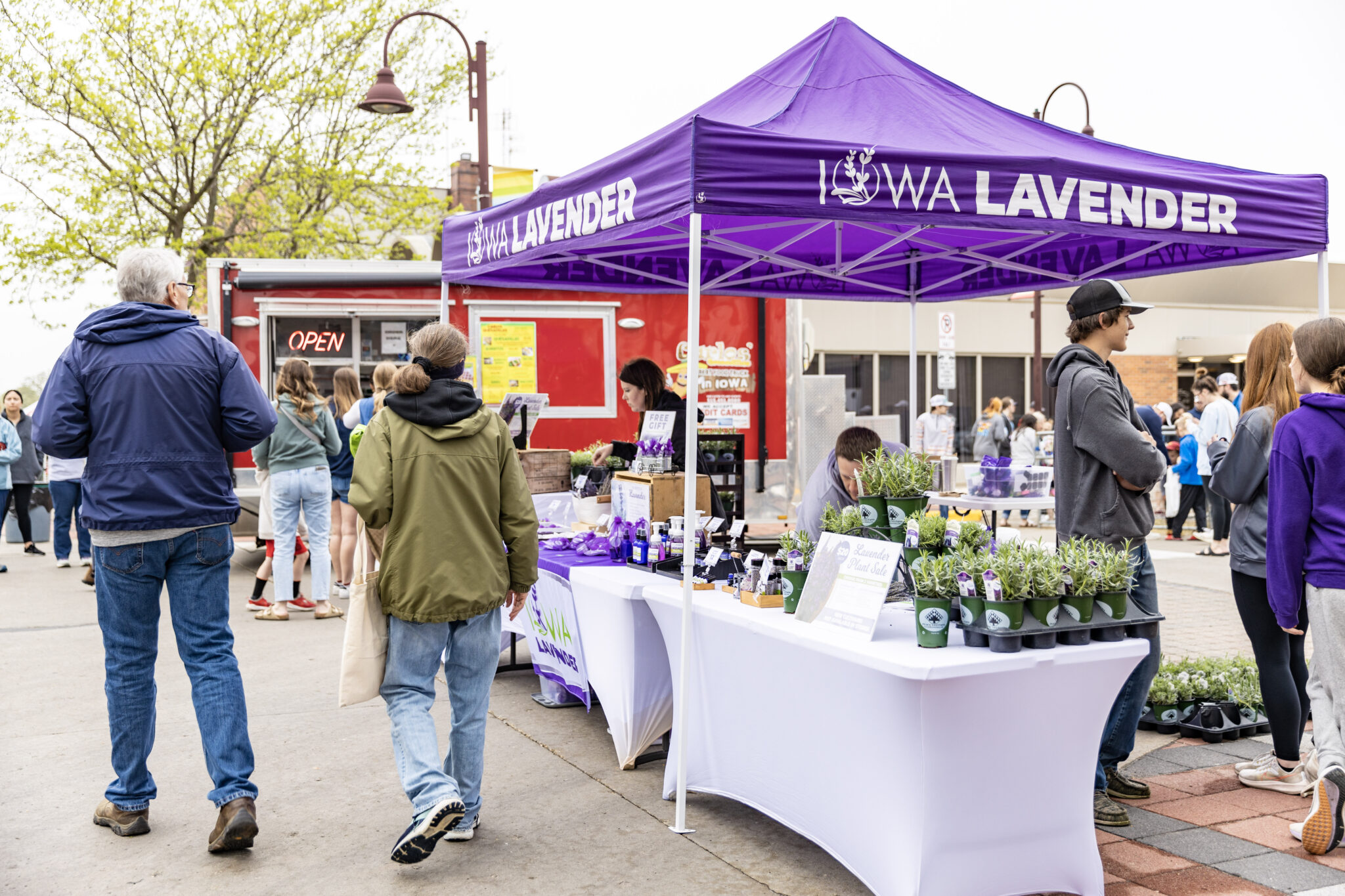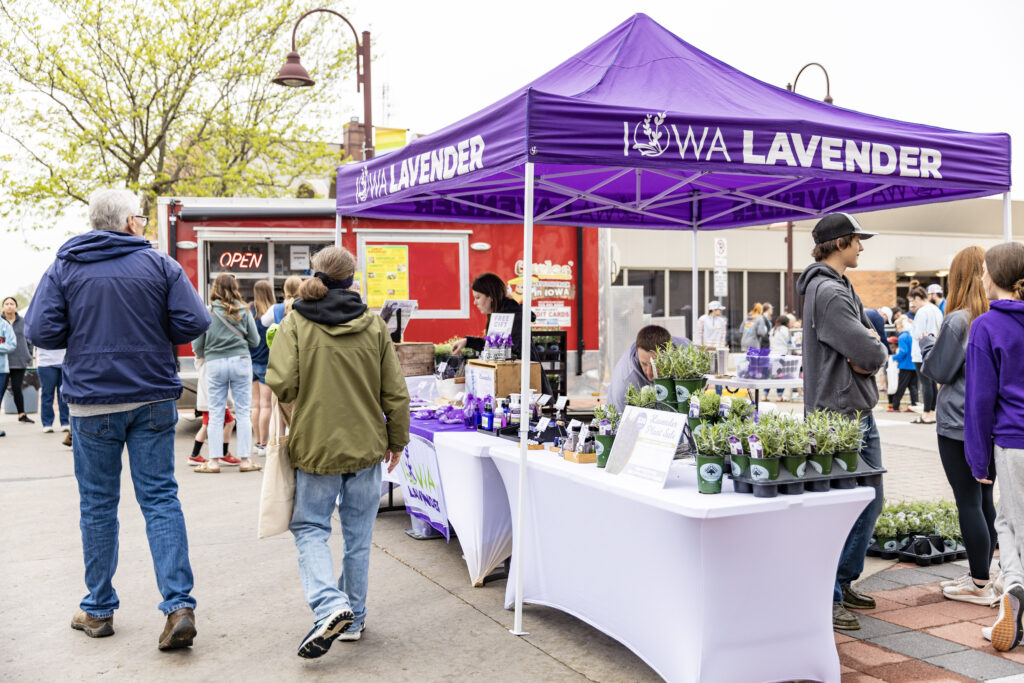 By Rachel Gantt, Marketing & Communications Intern