Winter Song: A Festive Holiday Concert by Good Company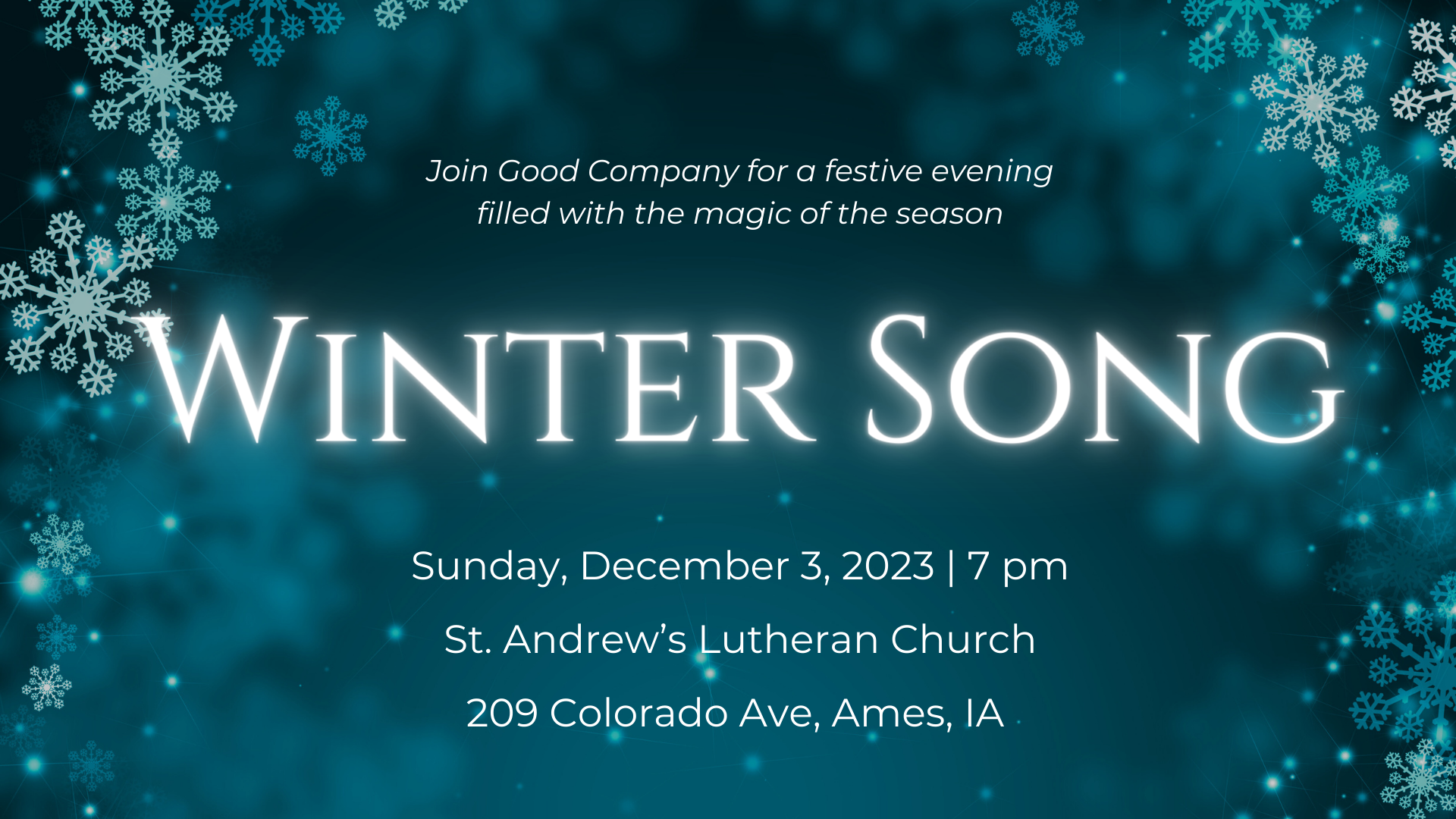 Ames-based women's choral ensemble Good Company will present its annual holiday concert on Sunday, Dec. 3, at 7 p.m., at St. Andrews Church, 209 Colorado Avenue, Ames. Tickets are $12 in advance from Good Company members in person or online. After Dec. 1, tickets are available for $15 at the door. Children aged 12 and under may attend the concert at no cost.
The concert will showcase a thrilling blend of music including tender ballads, joyful gospel, and rhythmic pieces that will have you dancing in your seat. The program also features accompaniment by a live band and percussionists. The joyous celebration promises to warm and inspire your heart and fill you with the warmth and hope of the holiday season. Enjoy an audience sing-along and a festive reception following the concert.