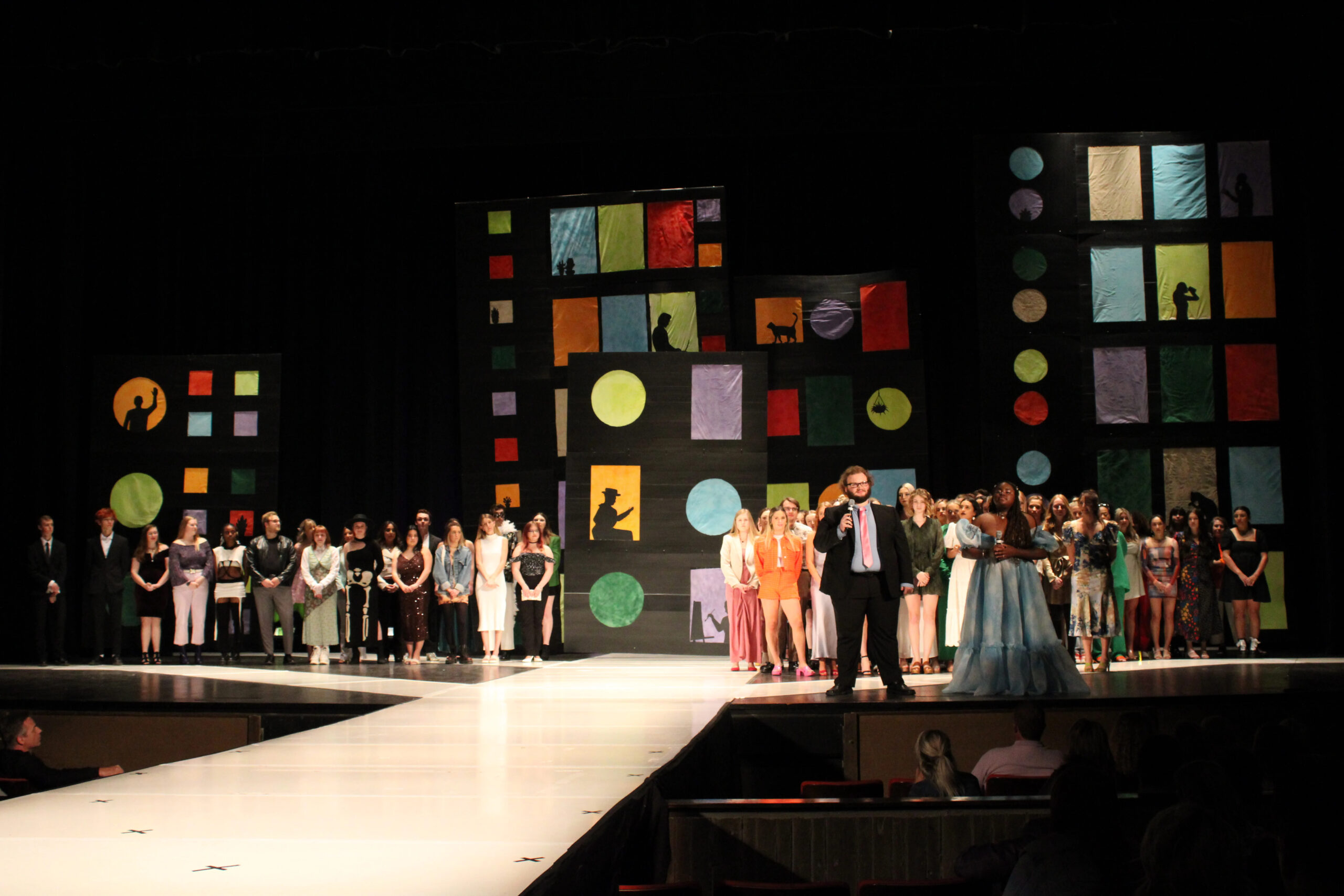 The Fashion Show 2023
The long runway, dazzling lights, and stunning clothing designs are just one side of the acclaimed Iowa State annual Fashion Show. Spectators from all corners of the state (and some from out of state) pack Stephens Auditorium to nearly sold-out crowds of 2,500 each year — and there is much more to the Fashion Show than meets the eye.
The Fashion Show is produced entirely by students. From press releases to stage lighting, students from any major can apply to work on The Fashion Show. It's recognized by students as an intense leadership challenge.
Tickets for The Fashion Show 2023 are available for pre-sale starting on March 6, and public sale on March 13. Tickets can be purchased at the Iowa State Center Box Office or through Ticketmaster.