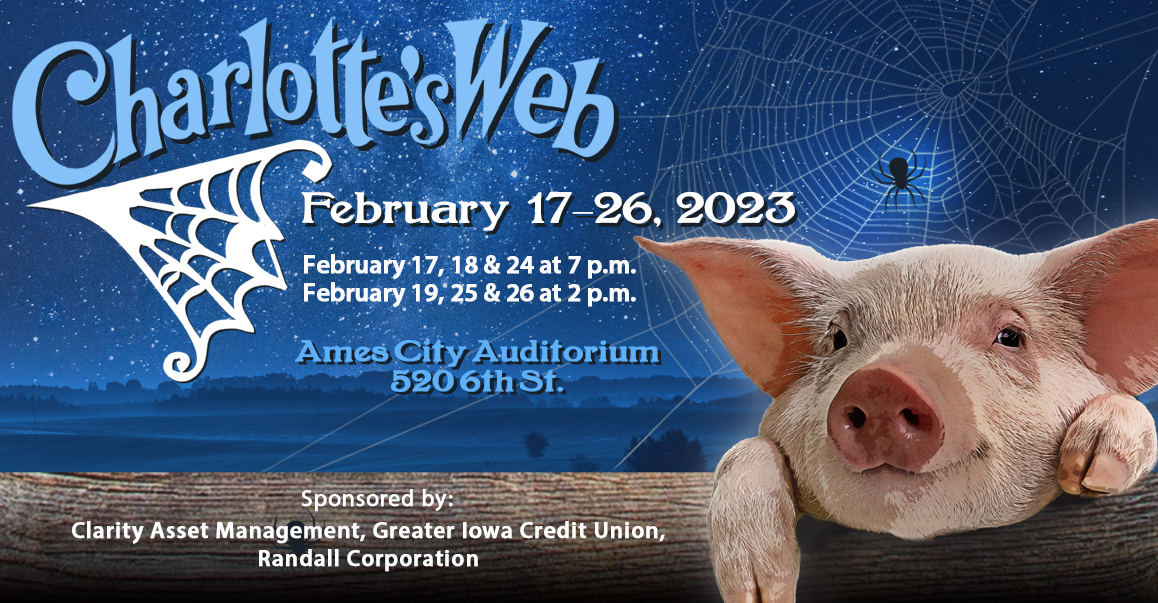 Story Theater Company Presents Charlotte's Web
Based on the beloved children's story by E.B. White, this adaptation of Charlotte's Web brings to life all of the enchanting characters: Wilbur, the irresistible young pig who desperately wants to avoid the butcher; Fern, a girl who understands what animals say to each other; Templeton, the gluttonous rat who can occasionally be talked into a good deed; the Zuckerman family; the Arables; and, most of all, the extraordinary spider, Charlotte, who proves to be "a true friend and a good writer." This beautiful story about friendship is sure to delight audience members of all ages.
Performances are Feb. 24 at 7 p.m. and Feb. 25 and 26 at 2 p.m. in Ames City Auditorium, 520 6th St.