Spoken word artist Asia Samson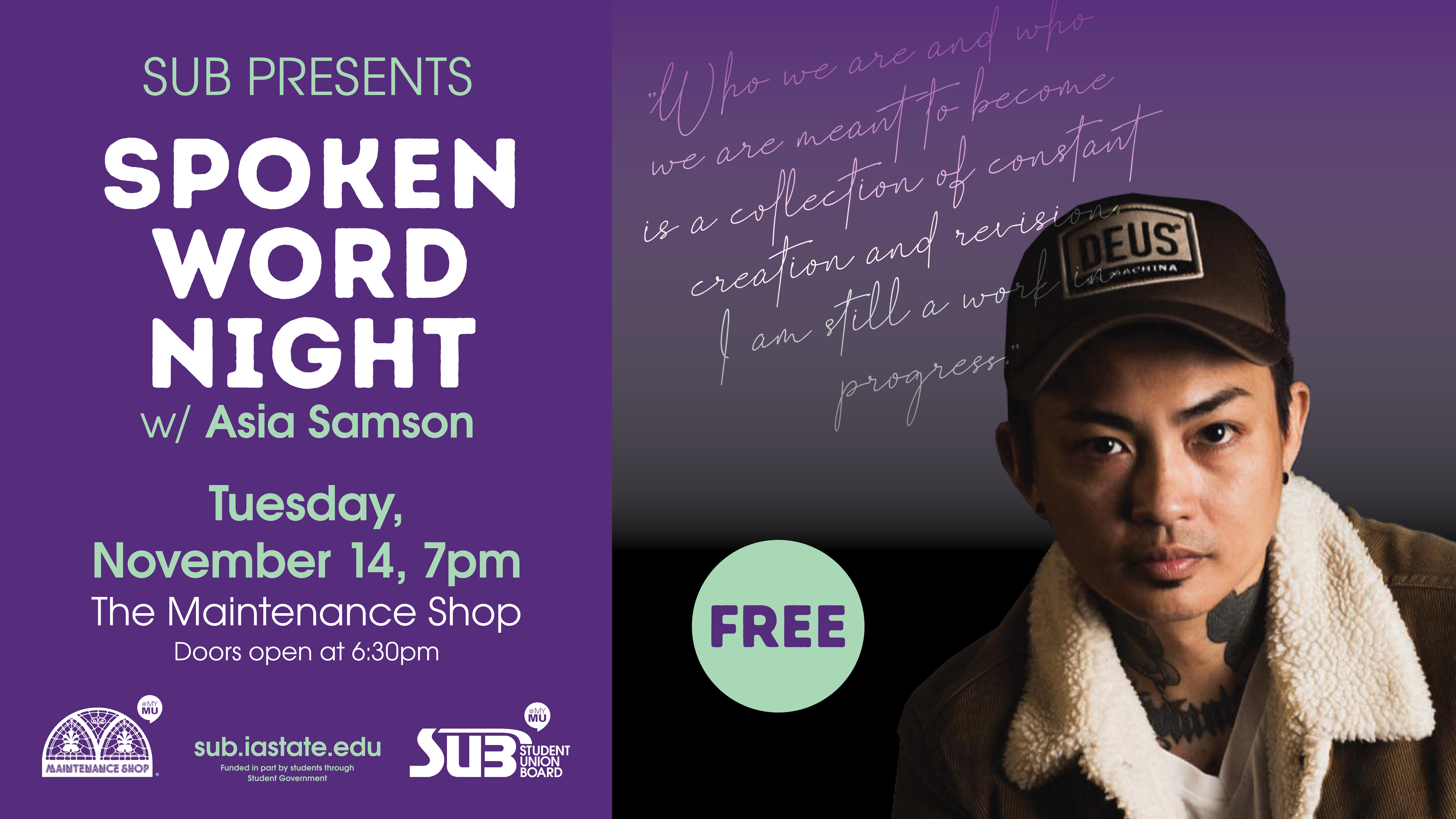 Spoken word artist Asia Samson will perform at Iowa State University on Tuesday, November 14. Doors will open at 6:30 p.m. for the 7 p.m. performance at the Maintenance Shop in the Memorial Union. Admission is free and open to the public.
Since 2009, writer, poet, and part-time ninja, Asia Samson, has toured over 2000 colleges with his widely acclaimed poetry act, amazing audiences all over the country. He has been seen on HBO Def Poetry Jam and has shared the stage with such artists as Janelle Monae, Jill Scott, DMX, Mos Def, Dead Prez, and KRS-One.
Iowa State student Lo Willinski, a finalist at the 2022 Chicago Youth Poetry competition, will open the performance.
The free event is sponsored by the Iowa State University Student Union Board (SUB) of the Memorial Union. For more information, visit SUB online at www.sub.iastate.edu or call ISU Student Engagement at 515-294-3423.