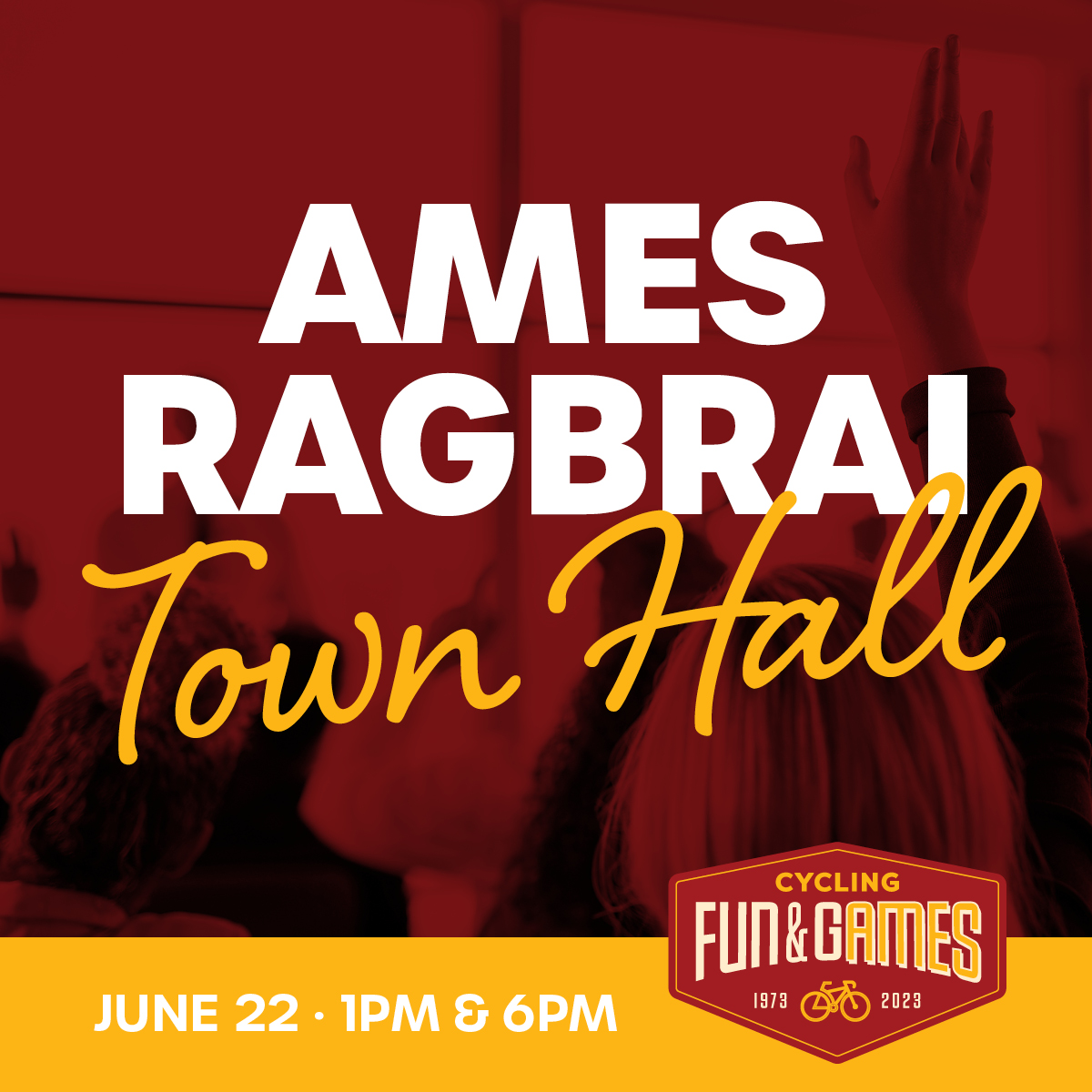 RAGBRAI Town Halls
Ames residents: Please join the leadership team for the Ames RAGBRAI overnight event (scheduled for Tuesday, July 25, 2023) for details on street closures, bike and support vehicle routes, camping areas, volunteer opportunities, and much more.
Two meetings will be offered for your convenience: 1 p.m. and 6 p.m. Each meeting will contain the same presentation. Please choose the meeting time that works the best for you. Ample time will be included for your questions.
For details on the Ames RAGBRAI overnight, visit DiscoverAmes.com/RAGBRAI.