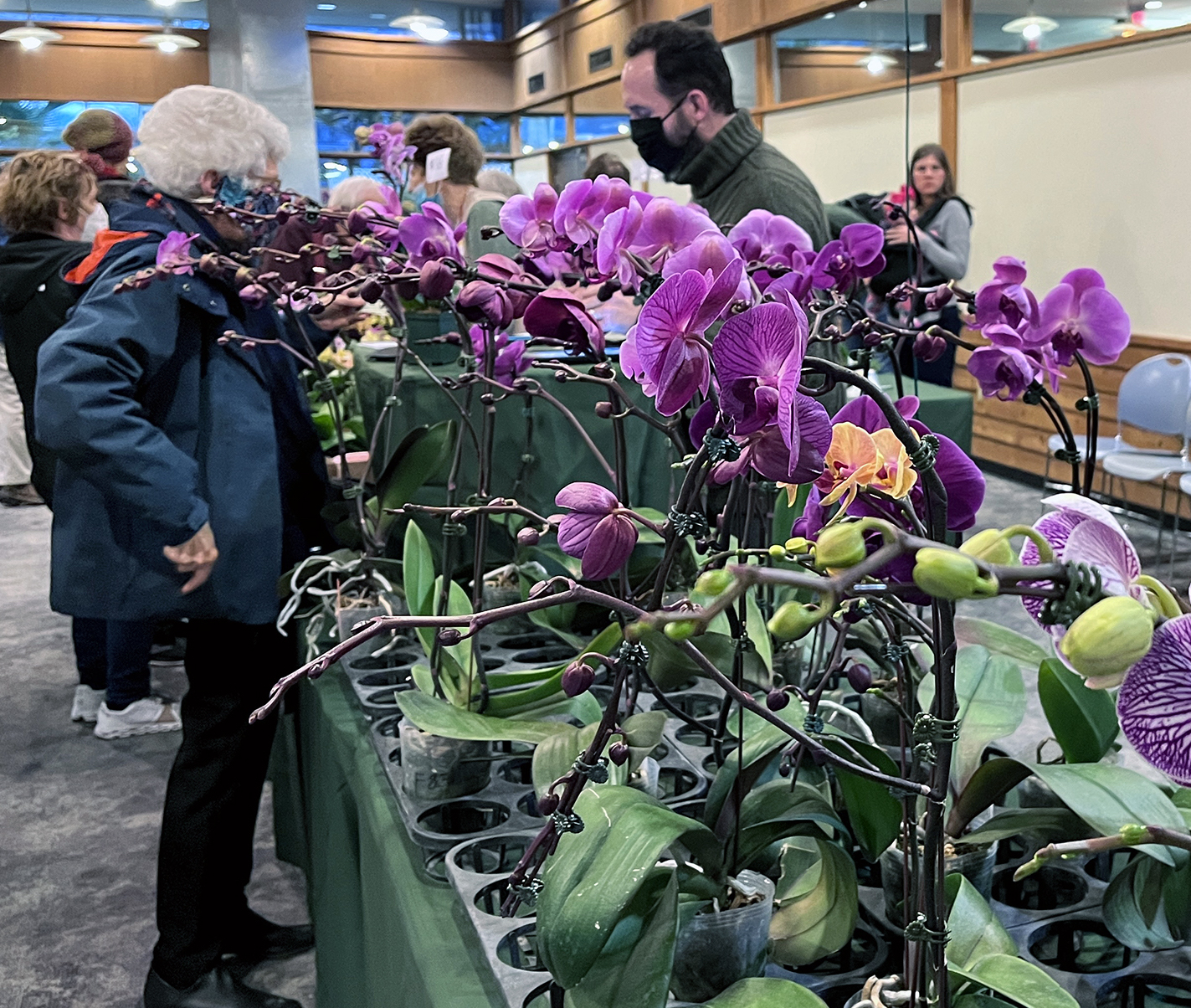 Orchid Fest
Celebrate Valentine's Day with our annual Orchid Fest!
Saturday & Sunday, Feb. 11 & 12, 10 a.m. – 4:30 p.m.
Orchids are symbols of love, beauty, and luxury. Their blooms convey feelings of elegance, and tranquility.
The Iowa Orchid Society joins Reiman Gardens to create a great display and sale of exotic orchids in a variety of species and colors during the annual Orchid Fest. The Central Iowa Orchid Society will also staff a Q&A booth, providing both novices and experienced growers valuable insight on care and keeping of orchids.
While at Orchid Fest, visitors can also discover live butterflies from around the globe in the Christina Reiman Butterfly Wing, explore the tropical Hughes Conservatory, and browse the gift shop with unique and sustainable items.
Admission is free for members and Iowa State University students. Price of admission for the general public. No preregistration or pre-purchased tickets required.