Lecture: Off the Map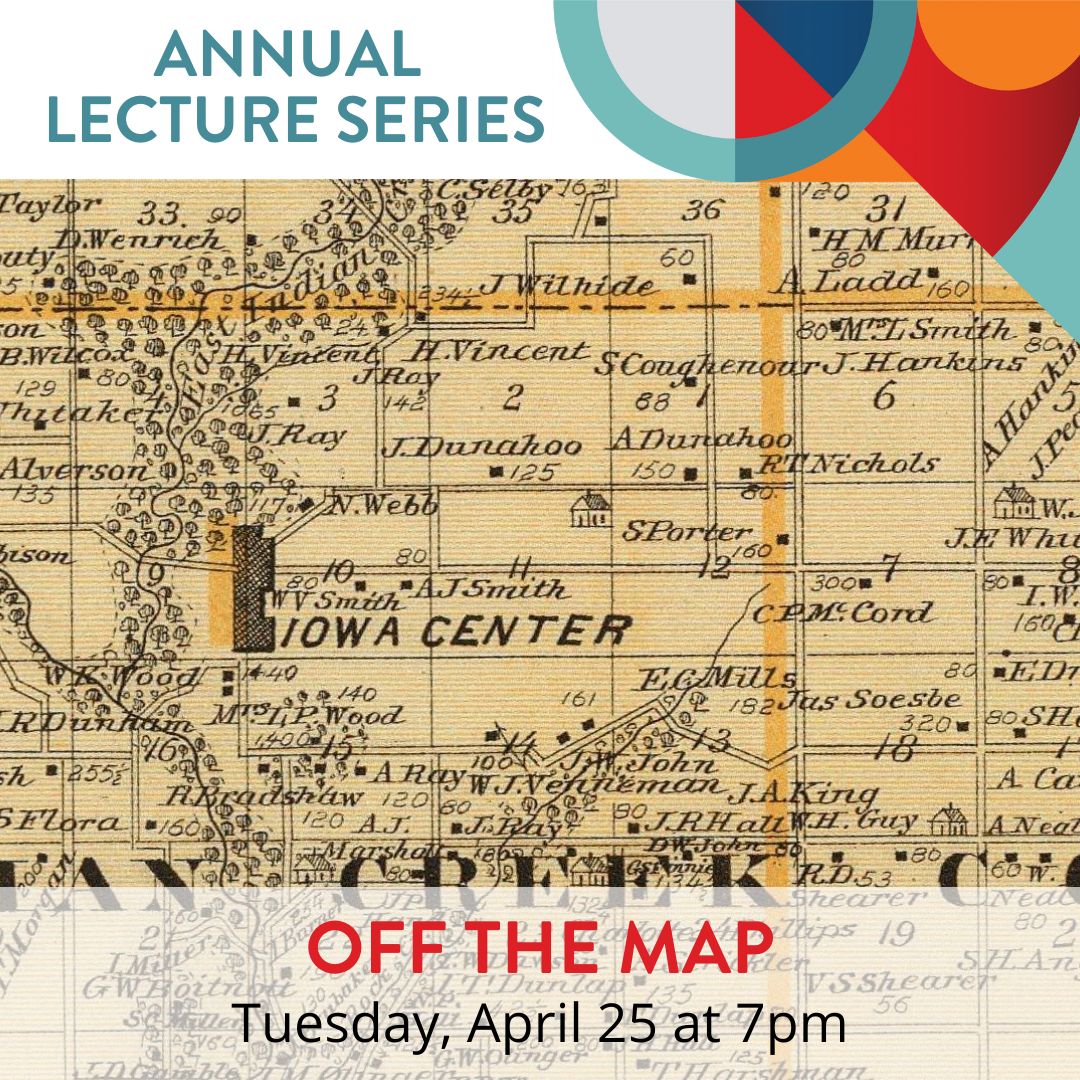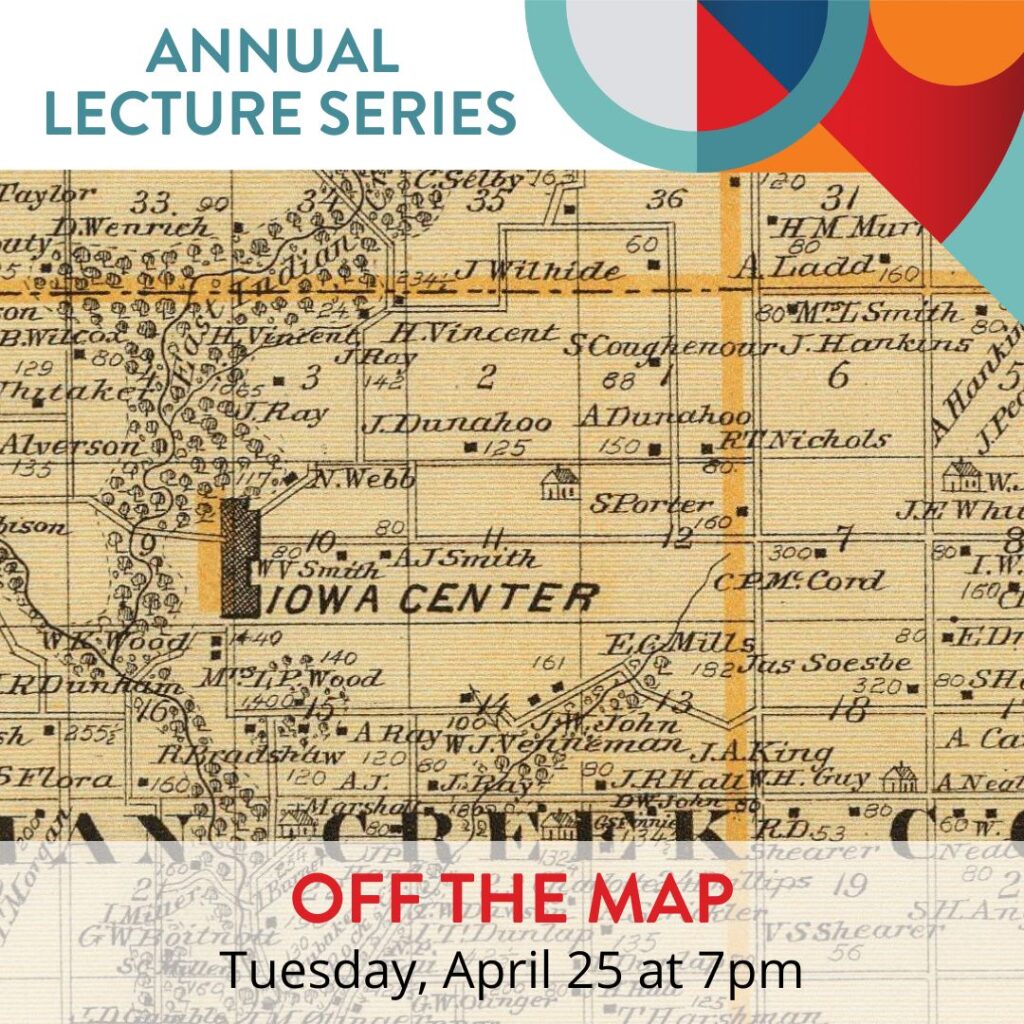 Thousands of towns were established during Iowa's pioneer and railroad era. Many existed for a few years, some faded away over time, and a few never existed except as "paper" towns. Regardless of why they originated or why they diminished, these communities have their own unique stories that are windows to the past. Artist and historian Rosa Snyder will provide a tour around Story and central Iowa counties to sample these idiosyncratic communities in photographs and stories.
Program funded by Humanities Iowa and the State Historical Society, Inc.
2023 Lecture Series presented in partnership by Ames History Museum and Ames Public Library. All lectures free and open to the public.
Attend in person at Ames Public Library or online – link at ameshistory.org/calendar.