Jack Trice: More Than a Football Player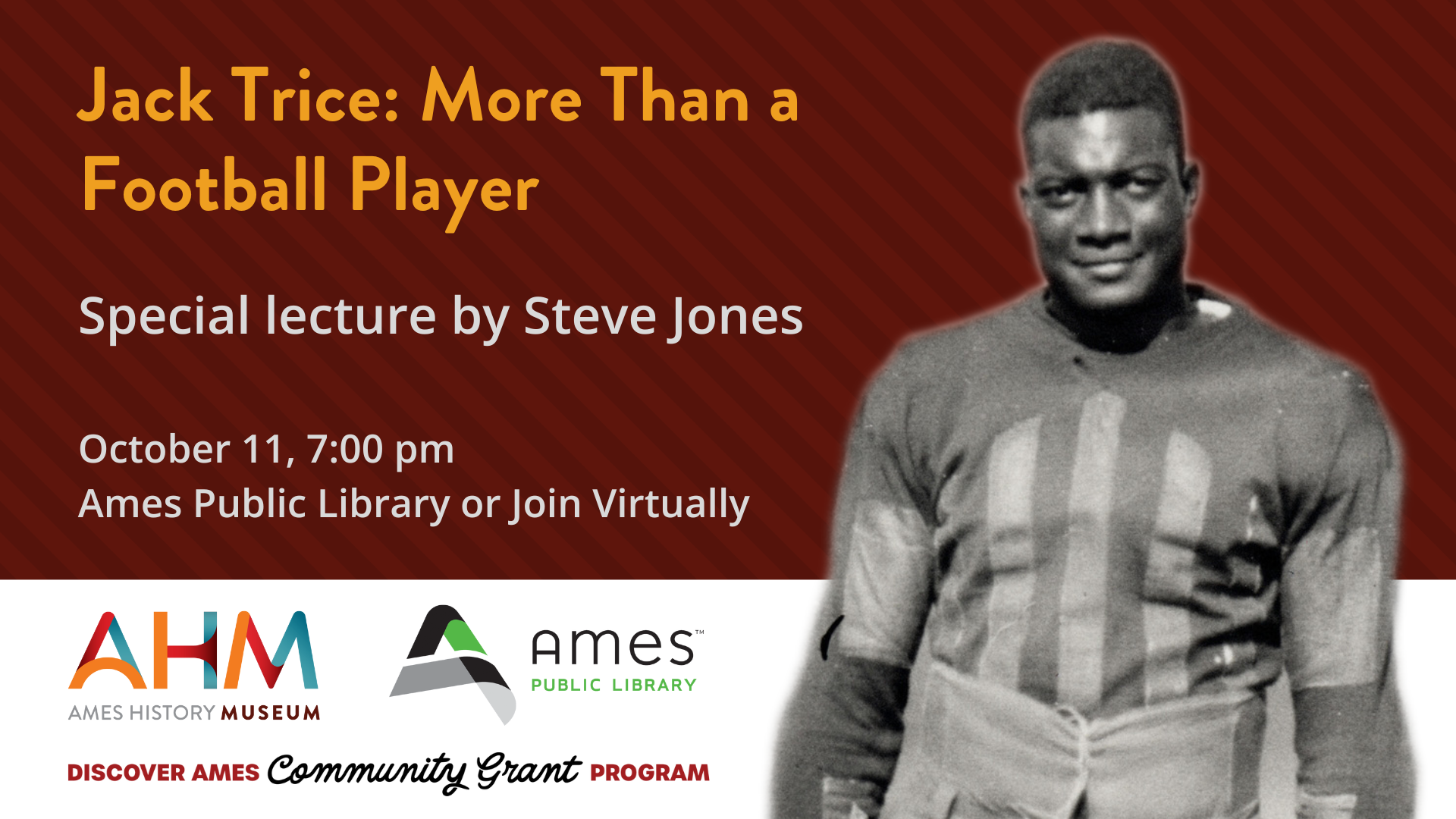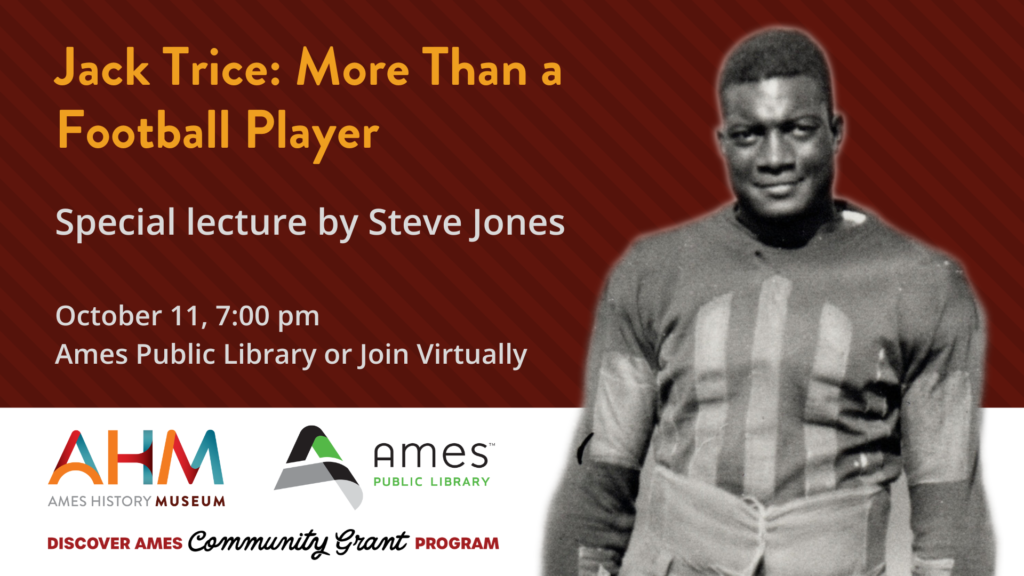 A century ago, Jack Trice — Iowa State's first Black student-athlete — died of injuries suffered in his second football game. His story is highlighted by his athleticism, the poignant note he wrote to himself, and the mystery of his death. Yet, Jack Trice was more than a football player. He was a loving husband, devoted son, and fraternity brother who died too young. Steve Jones, author of a children's biography on Jack Trice, will talk about his life, relationships with family, friends, and teammates, and how his inspirational legacy lives on.
Presented in partnership by Ames History Museum and Ames Public Library. Supported by the Discover Ames Community Grant Program.
AHM's pop-up exhibit, "Tower of Strength: The Life and Legacy of Jack Trice," will be on display at this event.