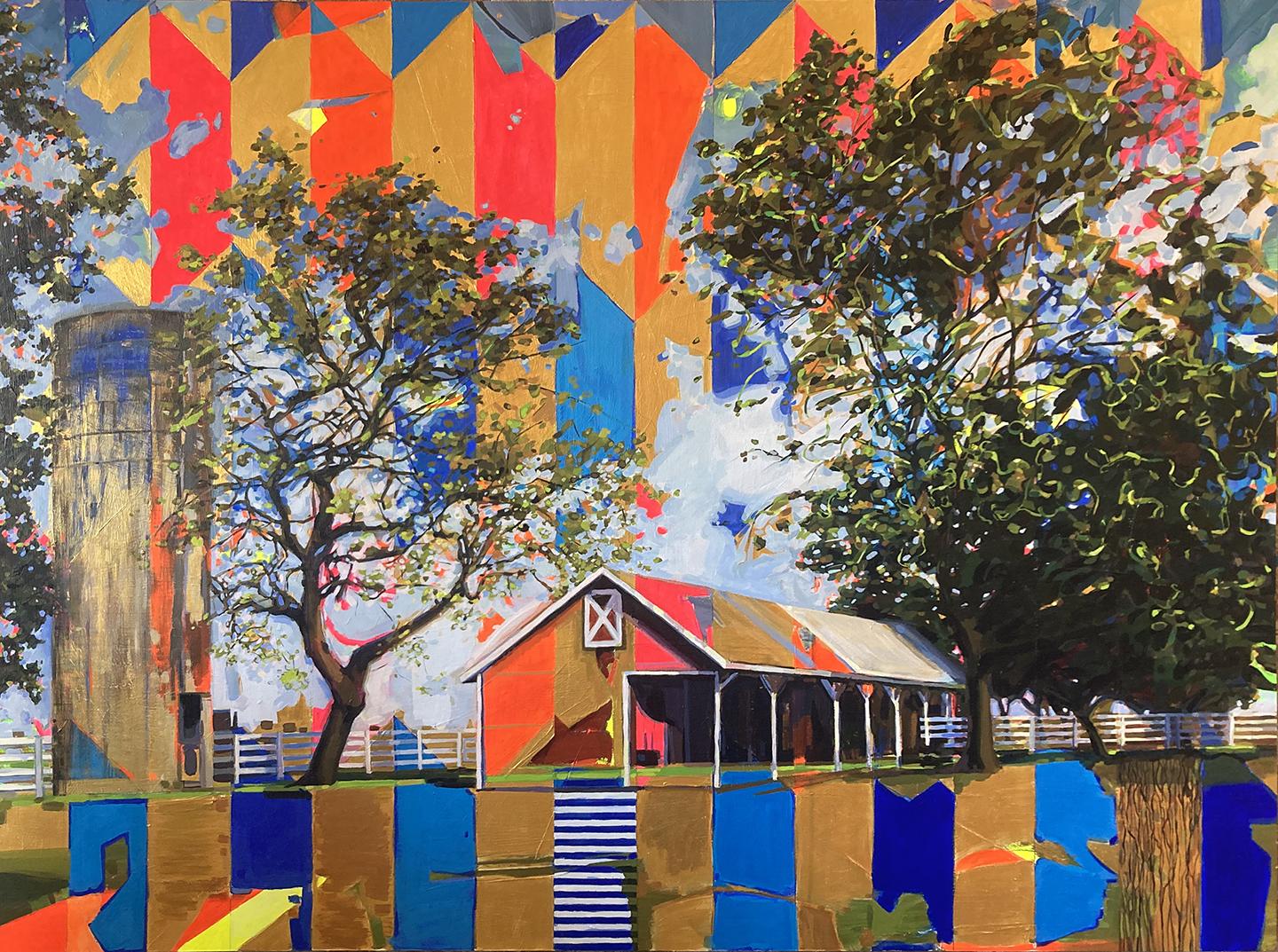 Gathering of Artists
The Ames Community Arts Council has announced the return of the Gathering of Artists. Artists and art enthusiasts of all types are invited to learn about a local art offering and enjoy each other's company. The upcoming event will be on Tuesday, July 18 from 5 – 7 p.m., and will be hosted by visual artist Jennifer Drinkwater at the MU Art Gallery (2229 Lincoln Way, Ames; first floor, ISU Memorial Union). Parking is available in the Memorial Union Parking Ramp located on the south side of central campus. Except for use of the parking ramp, this event is free and open to all.
The evening will include a short presentation about The What's Good Project, a series of works celebrating meaningful stories from where we live. Inspired by conversations Drinkwater has with folks around the country, she creates original paintings about what's good in each of their communities. A portion of each art sale is donated back to the communities. Numerous pieces created as a part of the project will be on display.
You can learn more about The What's Good Project at https://whatsgoodproject.com. The pieces will be on display at the MU Art Gallery until July 28. The Gallery is open Mon. – Fri. from 10 a.m. to 2 p.m. and Sun., 1 to 4 p.m.
The Gathering of Artists is hosted by the Ames Community Arts Council and made possible with the support of the City of Ames Commission on the Arts. If you would like more information about participating in or hosting a gathering, please contact the Ames Community Arts Council by e-mailing info@amesart.org, visiting the website at www.amesart.org, or calling 515-259-0494.