Fresh Air Back-to-School Blues Concert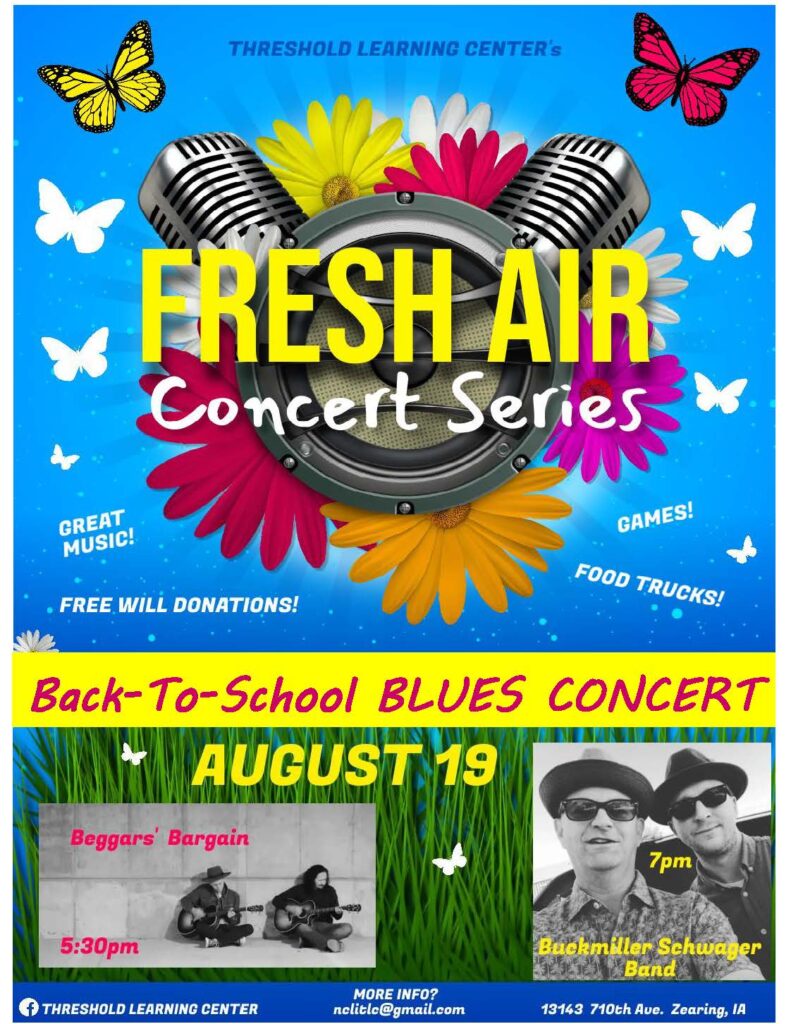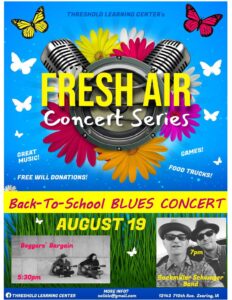 Threshold Learning Center (TLC) invites you to its 4th Fresh Air Concert, held on Aug. 19 from 5:30-9:30 p.m. The general public is invited to bring lawn chairs and blankets and relax on the hillside while enjoying a night of blues, all for a FREE WILL Donation.
TLC is hosting Buckmiller/Schwager, winner of the 2022 Iowa Blues Festival, on a stage set amongst the trees – a beautiful outdoor setting. Opening act is Beggar's Bargain. Food and beverages will be available for purchase and there will be fun family activities for everyone to enjoy.
TLC provides educational programs for schools throughout central Iowa in all sciences, Iowa history, conservation & nature appreciation, and team building. Along with the school programs, TLC provides after-school programs, enrichment programs and trips for kids during summer break, and a way for families to "unplug" and re-connect with the earth and each other. This is TLC's main fundraiser for the year.
For more information on Threshold Learning Center or the Fresh Air Concert, contact Gretta Reischauer at nclitlc@gmail.com or 641-844-7084.