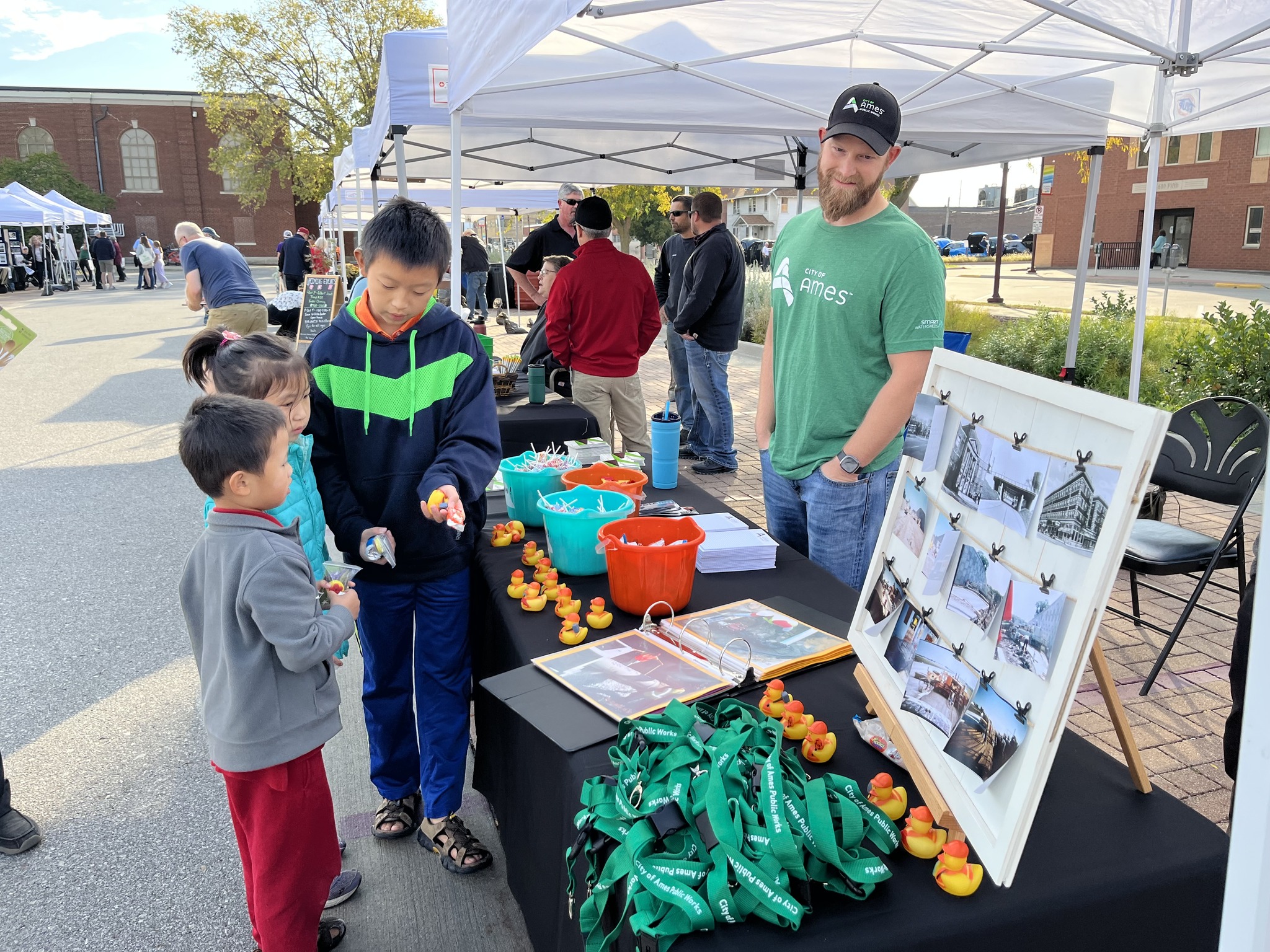 EcoFair
EcoFair is coming! This event is free, fun, informative, and family-friendly.
For Ames residents interested in learning more about sustainability, energy and water conservation, improving water quality, creating pollinator habitat, and reducing your carbon footprint, the EcoFair has the answers. On Saturday, Sept. 30, the west parking lot of City Hall, 515 Clark Ave., will be filled with booths, vendors, activities, and displays focusing on these topics and more.
The EcoFair will provide a broad array of conservation information featuring displays about the City of Ames' Eco Smart programs, which include electricity, water, watersheds, and trash. New vendors and organizations from around the community will be participating in the event. This sustainability-focused event is free and educational. There will be activities specifically targeted at younger participants, and a display of City vehicles along Fifth Street.
City departments and divisions participating include Ames Parks and Recreation, Public Works, Resource Recovery Plant, Water and Pollution Control, Police, Fire, Fleet, and the Ames Public Library's Bookmobile. Also, the City of Ames Planning and Housing Department will have a table featuring information about Accessory Dwelling Units and Duplexes as part of the Ames City Council's effort to expand housing options in Ames.
Another focus will be a vehicle exhibit of privately owned all-electric vehicles. The display will feature several models of electric cars displayed just south of the Community Center in the Zions Agricultural Finance parking lot, 526 Fifth St. The vehicle owners will be available to answer questions about their electric cars and trucks.