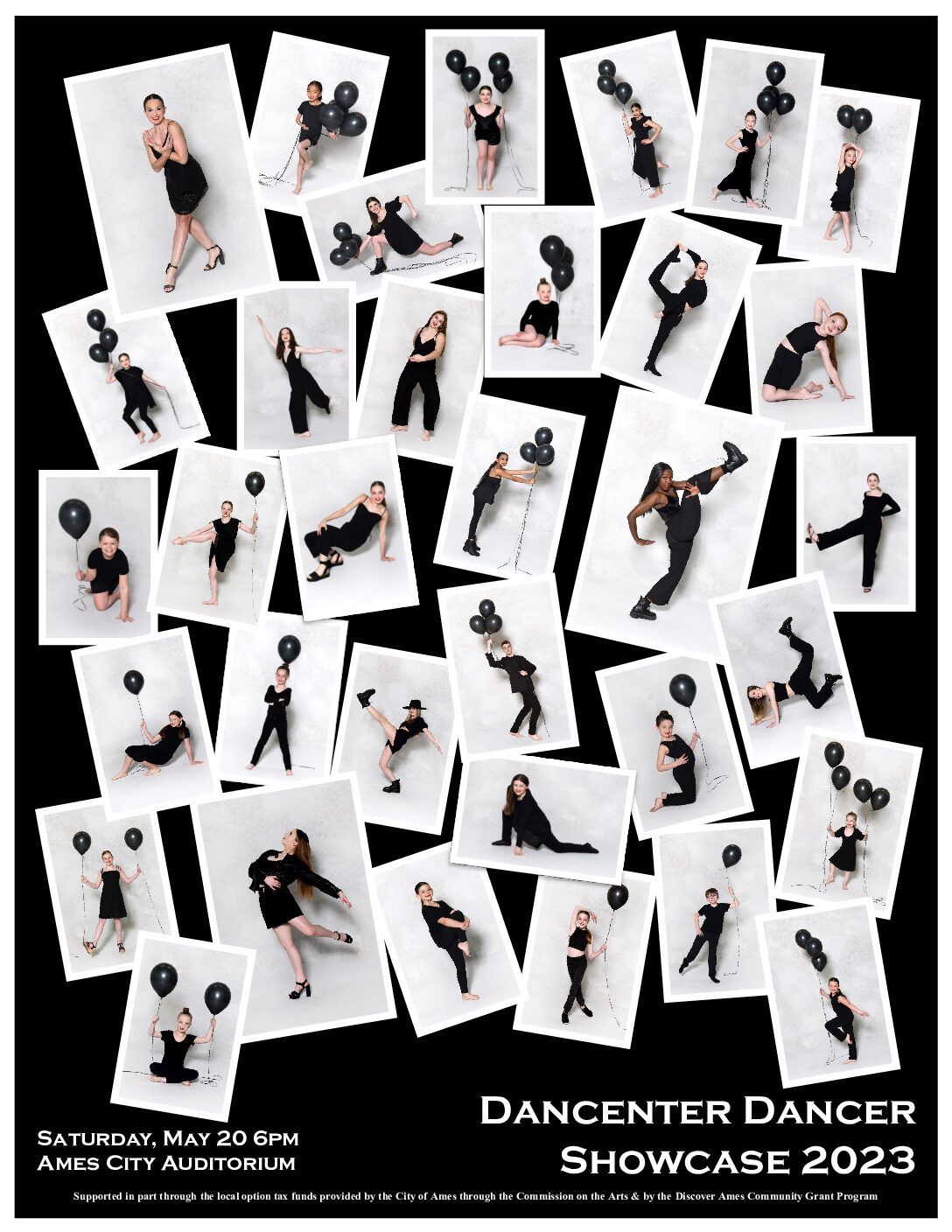 Dancenter Dancer Showcase 2023
Dancenter Dancers, the competitive dance company from the Robert Thomas Dancenter, invites the public to join them for Showcase 2023 on Saturday, May 20 at 6pm, at Ames City Auditorium. This is a free event, and will be a great show for all ages.
Showcase enriches our community through the art of dance, and includes genres such as ballet, tap, contemporary, jazz and musical theater. It also includes a large production number that you won't want to miss!
Dancenter Dancer Company director Maureen McGrath has been involved with Showcase from its inception 22 years ago. She encourages people to attend saying, "We have thirty-four dancers in the company this year, ranging in ages from 4 to 18. I am extremely proud of the hard work they have displayed all season, and they are ready to put on a fantastic show. You won't be disappointed!" .
The Dancenter Dancer's Showcase 2023 is supported in part through local option tax funds provided by the City of Ames through the Commission on the Arts and by funds awarded from the Discover Ames Community Grant Program.