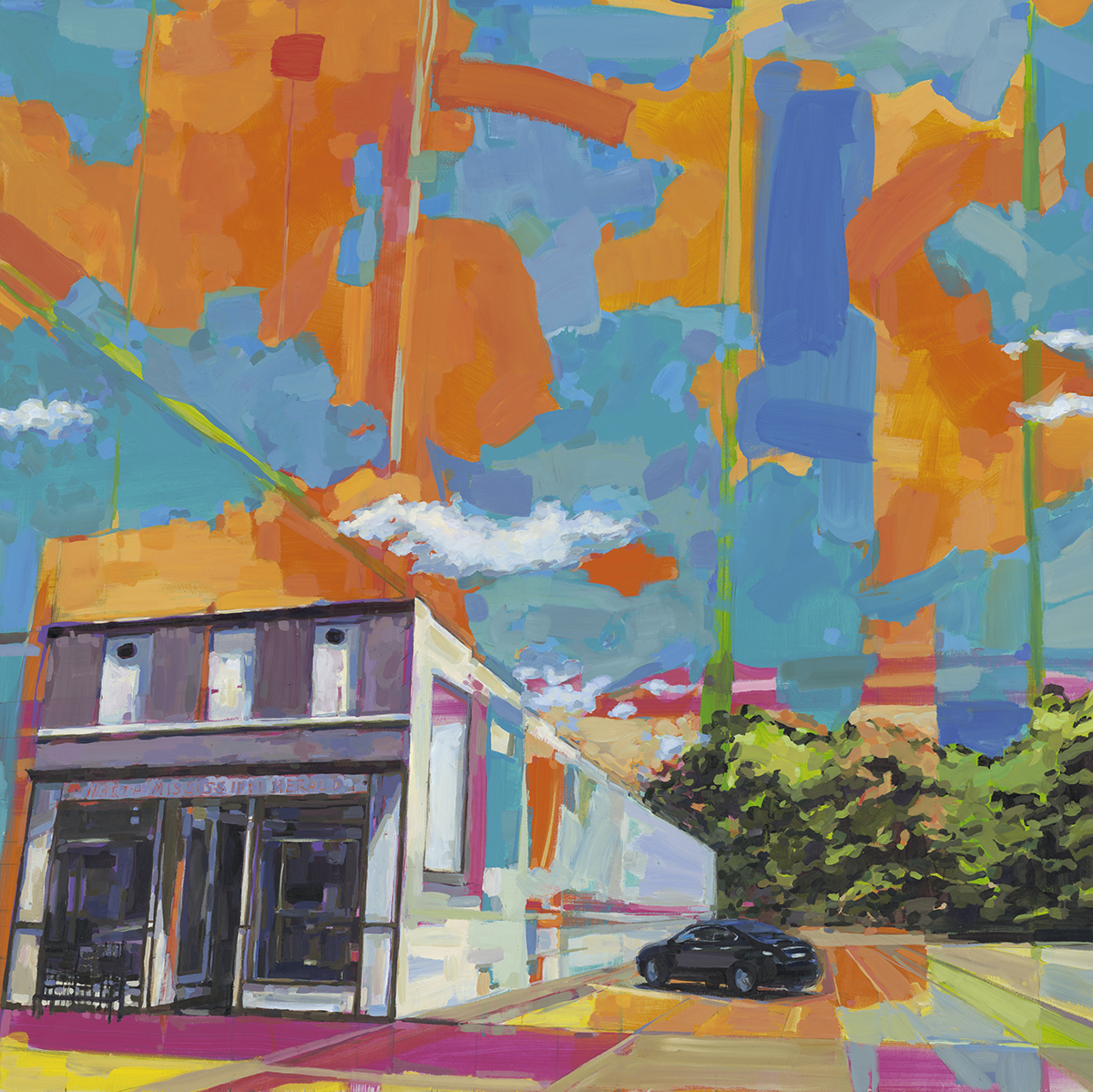 Art Exhibit and Reception for "The What's Good Project"
The Memorial Union Art Gallery is hosting an exhibit by Ames artist Jennifer Drinkwater, who creates paintings "inspired by conversations she has with folks around the country about what's good in their communities." The show, aptly titled The What's Good Project, will be on display June 1 – July 28, 2023. Gallery hours are Monday through Friday from 10 a.m.-2 p.m. and Sunday from 1-4 p.m. A reception will be held on Friday, June 9, from 4:30-6:30 p.m.
"The What's Good Project is inspired by the philosophy of asset-based community development. According to research, when we shift our focus from what's wrong to what's right, we can affect positive change where we live," Drinkwater explained. "It's hard, it takes effort, and some days, it feels like we're swimming upstream. But artists like nothing if not a creative challenge. At the end of the day, The What's Good Project celebrates the best parts of us and the best parts of our places."
Drinkwater is an associate professor of art & visual culture and a community arts specialist for Extension and Outreach at Iowa State University. Over the years, she's created installations in restored prairies in Nebraska; collaborated on public art projects in vacant sites on Iowa main streets; spearheaded a community knit-bombing project; painted murals with middle school children on a juke joint in the Mississippi Delta and in Perry, Iowa; and written free toolkits about these projects. A Mississippi native, Drinkwater has spent one year of her life in tents and currently lives with her husband and dog in an almost-tiny house in Ames.
Funding for The What's Good Project has been made possible by the Puffin Foundation and the Center for Excellence in the Arts and Humanities at Iowa State University.
The Memorial Union is located at 2229 Lincoln Way in Ames on the ISU campus, and paid parking is available in the ramp adjacent to the building. The Art Gallery is located on the 1st floor and has free admission. For more information, visit www.mu.iastate.edu/exhibits and www.thewhatsgoodproject.com.