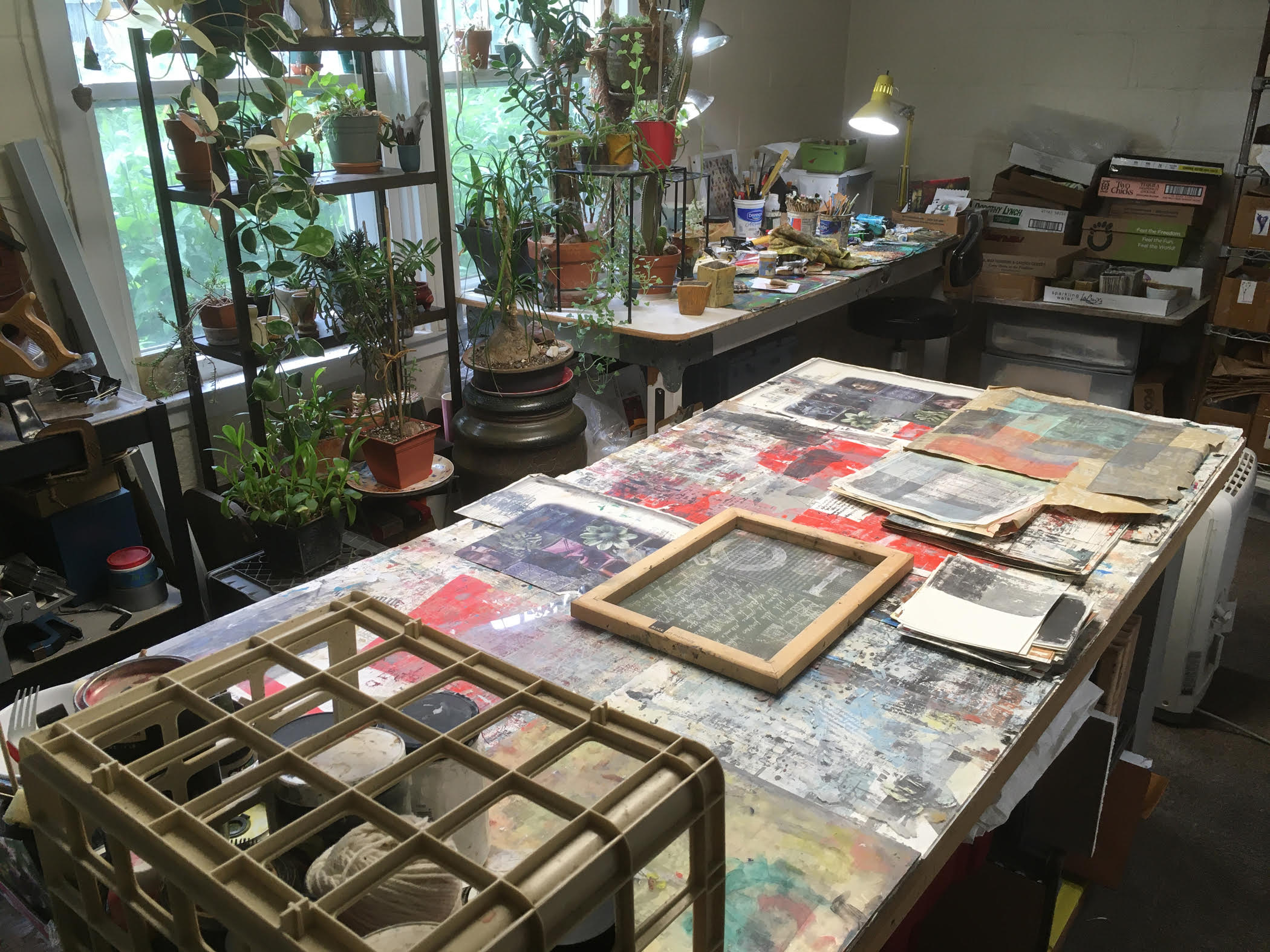 Ames Artists' Studio Tour
Eighteen artists will be featured in the 2022 Ames Artists' Studio Tour. The Studio Tour will be held on Saturday, Oct. 1 from 10 a.m. to 4 p.m. and Sunday, Oct. 2 from noon – 4 p.m. During this free, self-guided tour, patrons may choose to visit any number of the participating studios and discover the original art – paintings, furniture, jewelry, ceramics, and so much more – created by Ames area artists in their studios and workspaces. Visit the artists in any order you please. Find more details on the Ames Community Arts Council's website: www.amesart.org. 
This year, the Ames Artists' Studio Tour is headquartered at Little Woods: Herbs & Teas (136 Main St., Ames). Throughout the weekend, the Little Woods staff and Arts Council volunteers will be ready to answer your questions and lend a helping hand. Learn more about Little Woods on their website: littlewoodsherbal.com. 
There are six studios in downtown Ames: 
Jennifer Drinkwater (312 Main St., Second Floor): Inspired by the conversations she has with folks around the country, Jennifer creates original paintings about what's good in each of their communities.
KHOI Community Radio (622 Douglas Ave.): Visit KHOI during the studio tour to record a testimonial and check out the new location. 
Kyle Renell (Kyle Renell Arts, 208 5th St., #204): Kyle's current medium is acrylic painting and drawings on paper. 
Kristin Roach (138 Main St.): Kristin is an artist, naturalist, and apothecary owner.
Melissa Stenstrom (Melissa Stenstrom Jewelry, 507 Main St., Suite 1). Melissa makes jewelry using silver, gold, gemstones, and pearls. 
Barbara Walton (312 Main St., Second Floor): Barbara began experimenting with encaustic painting in 2002. An ancient technique that predates oil painting, the traditional medium is pigmented molten beeswax transferred with a brush.
Studios in the Campustown area:
Creative Artists' Studio of Ames [CASA] (130 S. Sheldon Ave.) is an artist collective working in clay, fiber, encaustics, metal, paper, ink, and watercolor.
Greg Lamont (Northwood Clay Studio, 130 S. Sheldon Ave.): Greg's pottery references the Korean and Japanese folk pottery traditions and their influence on pottery making in the last half-century.
Gaffer's Guild (1202 Student Innovation Center, 606 Bissell Rd., ISU campus) The Gaffer's Guild is a student-operated glassblowing studio for hot glass work located at Iowa State University. Visit their new space at the Student Innovation Center. 
Three artists are in North Ames: 
Linda Hardie (Hardie Clay, 5847 Arrasmith Trl.) Linda is a functional potter. She combines wheel-throwing and hand-building techniques to create unique coffee mugs, butter dishes, bowls, and other pieces. This space is very kid-friendly. 
Timothy Pross (Pross Wildlife Art, 2701 London Dr.) Timothy has always been happiest when engaged in the exploration of nature.
Valerie Williams (Daily Dish Pottery, 5847 Arrasmith Trl., SATURDAY ONLY) Valerie specializes in stoneware bowls that are functional, light, graceful, and made to be used. And they are also pretty!
Three artists in east Ames, all working in unique mediums:
Carrie Kimrey (1305 Roosevelt Ave.): Carrie works in acrylic, mixed media, and collage on canvas, a little watercolor, furniture restoration, braided rugs, and even pretty little bells.
Bill Rickard (Prairie Rivers Woodworking, 328 S. Hazel Ave.): Bill is a woodworker who will be showing his work, as well as providing demonstrations of traditional greenwood carving. 
Linda Welch (305 S. Russell, Ave.): Linda's background is in sculpture: ceramics, textile and concrete. Currently, her focus is creating artists' books and mixed media collage.
And elsewhere: 
Duane Shinn (4807 Idaho Cir.): Duane is a painter located in west Ames, and this is his first year on the Studio Tour.
Melynda Van Zee (Melynda Van Zee Studio, 600 Meadow Cir., Huxley, SATURDAY ONLY): Melynda paints abstract acrylic paintings on canvas. During the tour, she will have a hands-on painting activity for visitors to enjoy. 
Naomi Friend (Naomi Friend Studio, 16117 550th Ave., Story City): Naomi uses Cyanotype combined with digital photography to create a meld of old and new images and methods.
Visit the Ames Community Arts Council's website (www.amesart.org) for an interactive map and more information about each artist. 
The Ames Artists' Studio Tour is coordinated by the Ames Community Arts Council [amesart.org] and is supported in part through local option tax funds provided by the City of Ames Commission on the Arts.