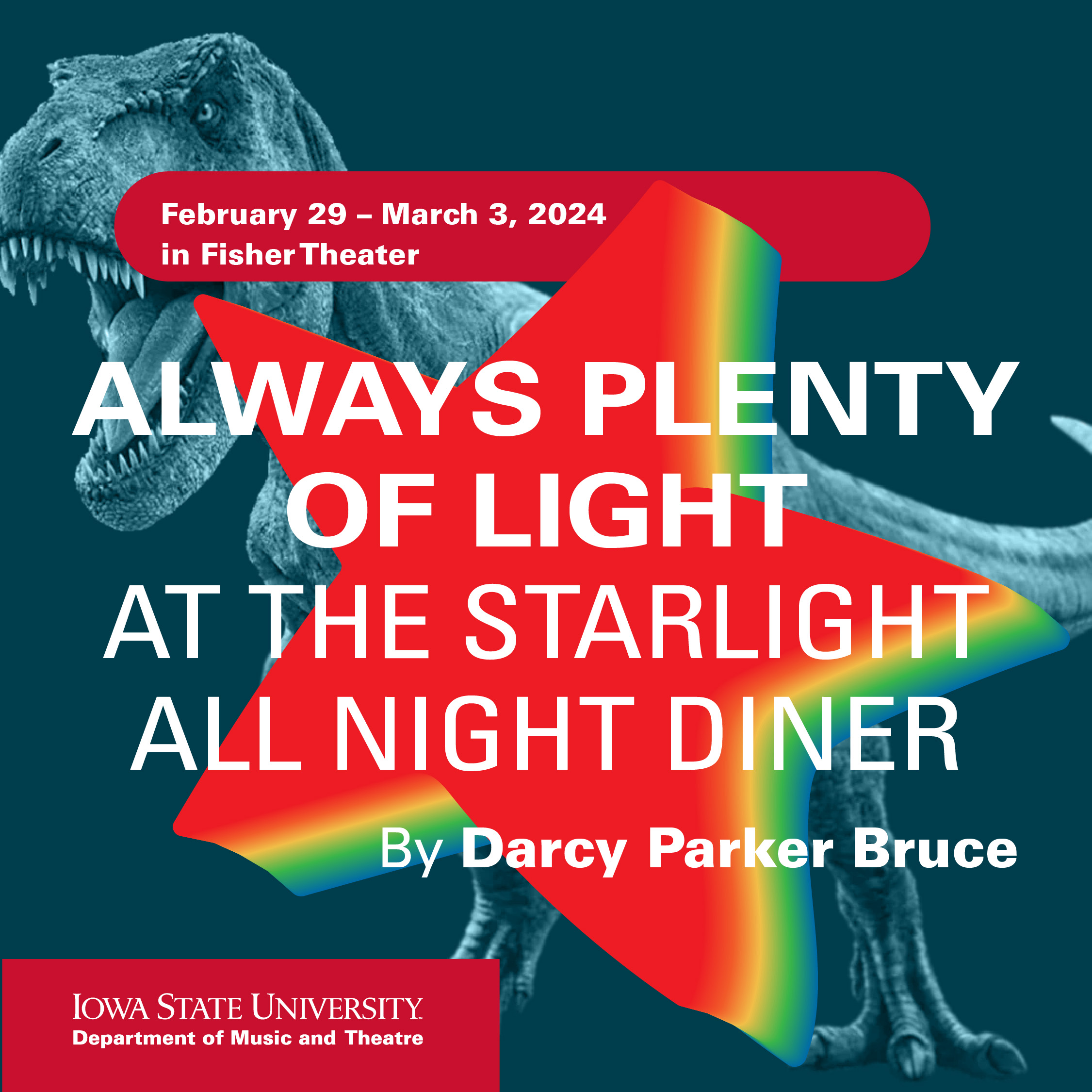 'Always Plenty of Light at the Starlight All Night Diner'
ISU Theatre presents "Always Plenty of Light at the Starlight All Night Diner"
By Darcy Parker Bruce
February 29 – March 3, 2024 in Fisher Theater
February 29, March 1 and 2 @ 7:30 p.m.
March 3 @ 3:00 p.m.
General admission: Adults $20; youth and ISU students free
A quirky queer time travel adventure. With dinosaurs. A cross between Jurassic Park, Back to the Future, and Fried Green Tomatoes. In this charming love story, the stakes are more than life and death; they're life or extinction.
Advisory: Contains adult language.