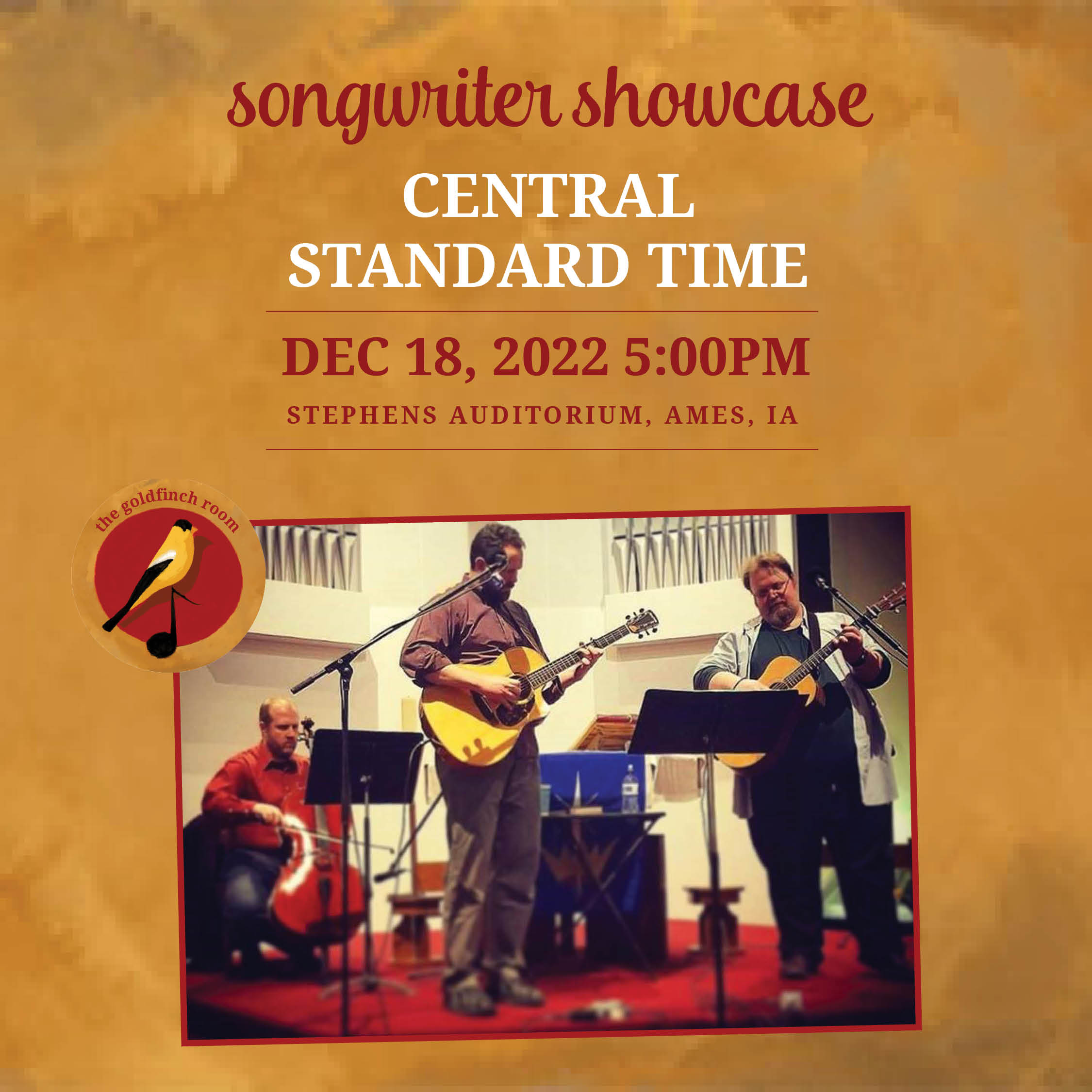 Central Standard Time in the Goldfinch Room
The Goldfinch Room concert series at Stephens Auditorium announces its first holiday show, featuring singer-songwriters in the intimate listening room setting that has become the series' hallmark. Central Standard Time will grace the Goldfinch Room stage on Sunday, Dec. 18 at 5 p.m.
Central Standard Time is a singer/songwriter duo from Iowa City. Matt Hibbard and Charlie Rod have been playing, writing, and recording together for over two decades. For the holiday season, they're joined by cellist Patrick McAlpine for an evening of Christmas hymns and carols, some original and some CST arrangements of classic favorites.
Purchase tickets here: https://www.center.iastate.edu/events/goldfinch-room-monday-december-19/.
Patrons can reserve a table that seats up to four for $40, and a limited number of general admission tickets will be available for $15. Concessions will be available as well.
Another first for the Goldfinch Room is the partnership with KHOI Community Radio to provide a live broadcast of this performance.  Listeners may tune into 89.1 at 5pm for the live broadcast.