It's beginning to look a lot like Christmas…and it's time to get serious about shopping! We've created this list, and checked it twice, of the best shops in Ames to buy unique gifts – for everyone on your list.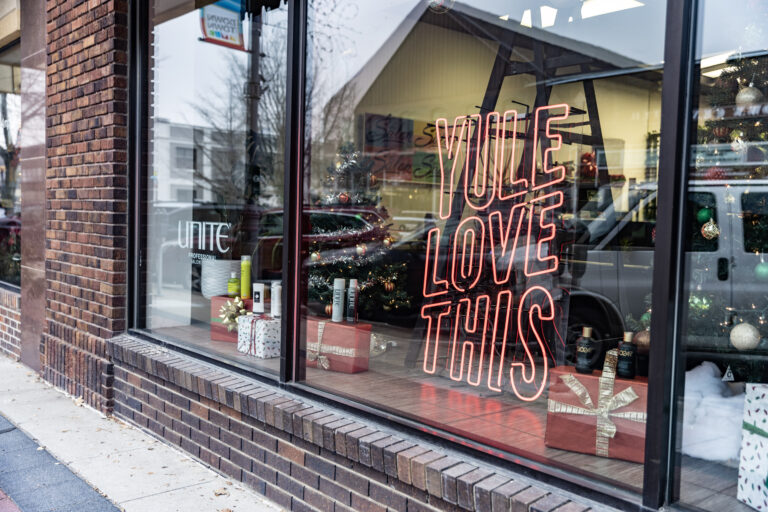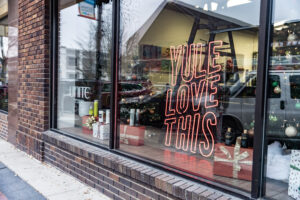 For the person who's always burning a candle:
Oak Lane Candle Co. is a local candle and gift shop with a touching start-up story. Treat your loved ones to a candle from Oak Lane's Signature Collection, purchase them a candle-of-the-month subscription, or gift them the experience of creating a candle with their Signature Candle Kit. 
For the person obsessed with planners:
You know that person who gets a new planner every year? Maybe multiple? This is for them. Gift them the ultimate planning tools from Nook & Nest with a wide selection of planners, notebooks, calendars, journals, and even decorative stickers. Let's just hope they actually use it this year!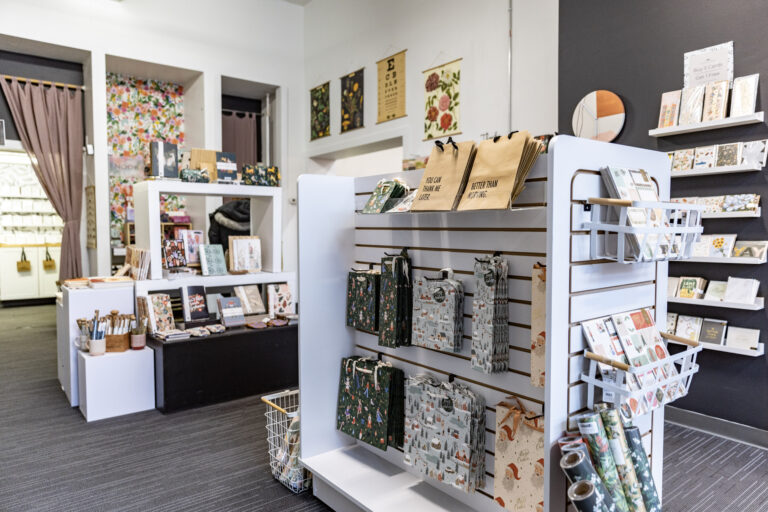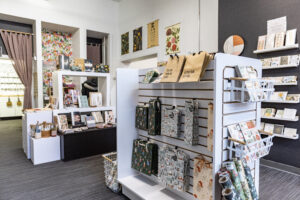 For those who strive to make a difference:
Shop products from more than 50 countries at Worldly Goods, a non-profit, fair trade store, operated by volunteers. Their mission: "To inspire social justice, sustainable livelihoods, and environmental resiliency by providing a marketplace for artisans of the world to earn a living wage, support their families, and develop their communities." Browse from unique pieces of clothing, coffee and tea from all around the world, and trinkets of all shapes and sizes for the perfect socially responsible gift. 
For those who live in graphic tees:
We'd all live in comfy graphic tees if we could. Stop at locally-owned boutique The Funky Zebras for your loved one's new favorite tee. Our personal favorite: the Locals Supporting Locals tee. 
For the jewelry lovers: 
Jewelry always makes a meaningful and beautiful gift. Browse the selection at Grandma's Attic on Welch for hand-made rings, bracelets, necklaces, and earrings. Or, get creative: pick beads and create a custom piece yourself!
For the plant parent:
Everts Flowers Home & Gifts offers beautiful bouquets of flowers, house plants, hand soaps and candles, home décor, and chocolates and candies. Perfect for those with a green thumb – or trying to have a green thumb.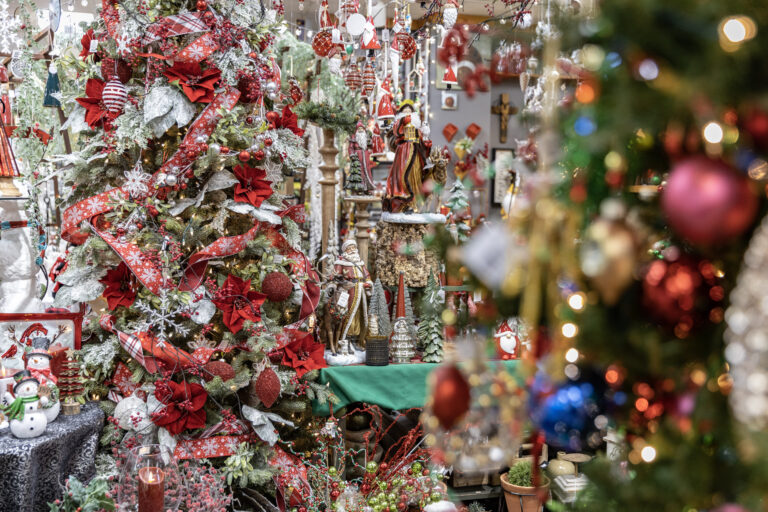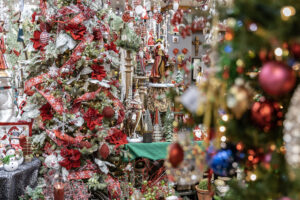 For everything comics and collectibles:
Mayhem Comics and Games in Campustown has a huge selection of comic books, statues, Funko POP figurines, toys, posters, and games. Gift your loved one a Funko POP of a character from their favorite television series, a new comic book to read, or a new game to play with friends.
For the thrifty gifter:
Take a quick 20-minute drive to Story City to browse Antique Iowa's collection of antiques. Our top picks come from their antique Christmas decoration collection – pick your loved one out a new addition to last for years to come! 
For the little ones:
The Pumpkin Patch, located in downtown Ames, has everything a little one could wish for: stuffed animals, toys, books, games, dolls, and clothing. It's basically the North Pole – right here in Ames!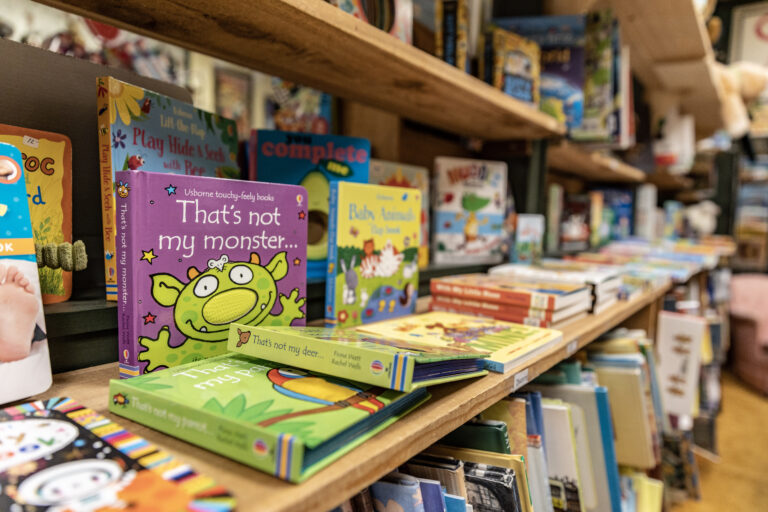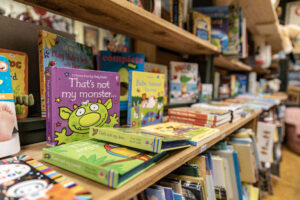 For the brew-lover:
Stop by Alluvial Brewing to grab a few locally brewed and canned beers. With unique flavors, like a S'Moreo Porter or a cherry pie-inspired sour, you'll help your loved one find their new go-to beer. 
For self-care enthusiasts:
Pamper your loved one with a gift from Life Distilled. Browse their all-natural selection of goat milk soaps, essential oils, beard oil and after-shave spray, and even essential-oil-diffusing jewelry and car accessories. Their nightly routine will thank you.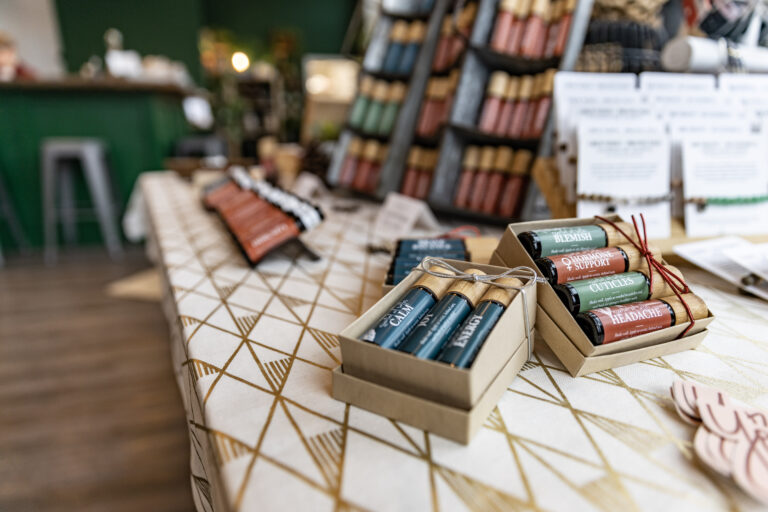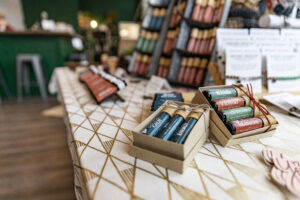 By Marissa Smith, Marketing Communications Intern