Cookie cravings on National Cookie Day hit different. This National Cookie Day, December 4, spend your day indulging in all the delicacies Ames has to offer!
Whether you're a classic chocolate chip lover or an adventurous cookie consumer, Ames has the perfect cookie for you.
Cookie's, etc. offers six classic flavors, each weighing almost a quarter pound and created with the finest ingredients, replicating the nostalgic flavor of mom's kitchen. Gluten-sensitive? No worries; their monster cookie is 100% flour-free and gluten sensitive. Yum and yum!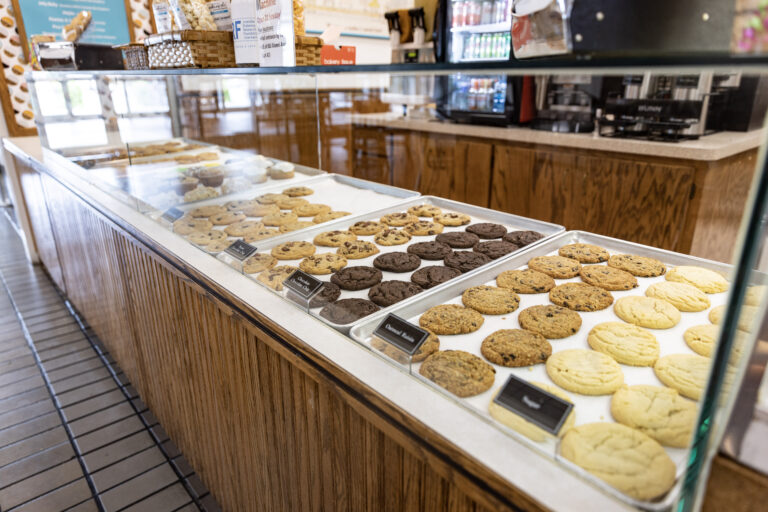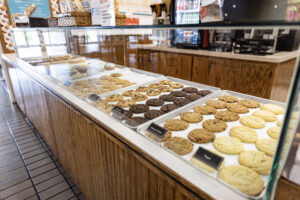 Coffee lover? Start your National Cookie Day morning with an iced latte from Café Milo paired with a delicious cookie on the side. Day. Made.
If you're headed out of town on National Cookie Day, don't forget to stop at The Filling Station's full bakery to grab a fresh-baked cookie for the road. Or two. Or three.
Get creative with Ames' newest cookie addition, Crumbl Cookies. Each week, Crumbl offers a new set of four to five unique flavors. Perfect for the adventurous eater! Don't go out of your cookie comfort zone very often? Don't worry, they always have their delicious chocolate chip and classic pink sugar cookies available.
Craving something sweet after a satisfying sandwich from West Street Deli? Add a cookie to your meal! The perfect salty and sweet lunch combo. We approve.
Great Harvest Bakery and Café might be known for their fresh-baked loaves of bread, but their deliciously oversized cookies deserve recognition. They bake their cookies every morning, resulting in a soft, fresh cookie with every bite. Each day brings a new flavor; you'll never get tired of these cookies. Ever!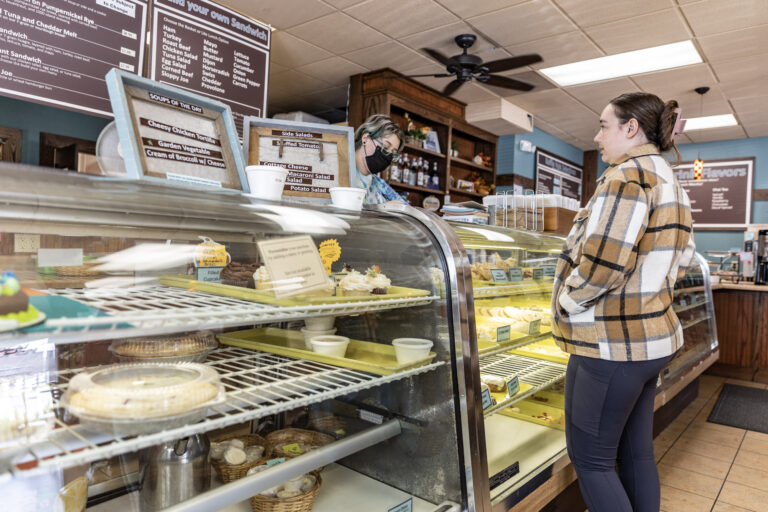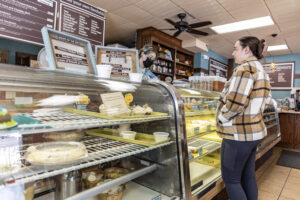 Take a trip to the Netherlands with a cookie from Van Hemert's Dutch Oven Bakery. Known for delicious Dutch-style baked goods, their cookies are no exception. The perfect spot to celebrate National Cookie Day!
Need a midnight snack? Insomnia Cookies to the rescue. With a wide selection of classic cookies and deluxe cookies, seasonal cookies and even vegan cookies, every night owl's sweet tooth will meet their match. Cookies are served warm, available to purchase separately or in a convenient 4-pack, 6-pack, or 12-pack. Don't forget the side of buttercream icing and milk to go with it!
A warm, delicious cookie always hits the spot. Celebrate National Cookie Day in Ames, where the perfect cookie awaits you!
By Marissa Smith, Marketing Communications Intern