Move over, red and green! This holiday season is all cardinal and gold.
Have a Cyclone superfan to buy gifts for? Rest easy – we've curated a list of unique gifts for every Cyclone lover.
For the tailgating Cyclone
Whether you call it "bags" or "cornhole", this game is a staple for football Saturdays in Ames. Stop by Cy's Locker Room for an Iowa State themed set, paired with all-weather Cy-plastered cornhole bags. Not even rain can stop this Cyclone!
What's tailgating without cold drinks? Stop at the ISU Bookstore, located in the historic (and gorgeous) Memorial Union, to grab a Cyclone-inspired 24-can cooler. That's big enough to fit drinks for the whole gang! 
Every extreme tailgater knows about Jack Trice's clear-bag policy. Grab a cardinal-and-gold-accented tote for your game day buddy at Strawberry Patch located in North Grand Mall.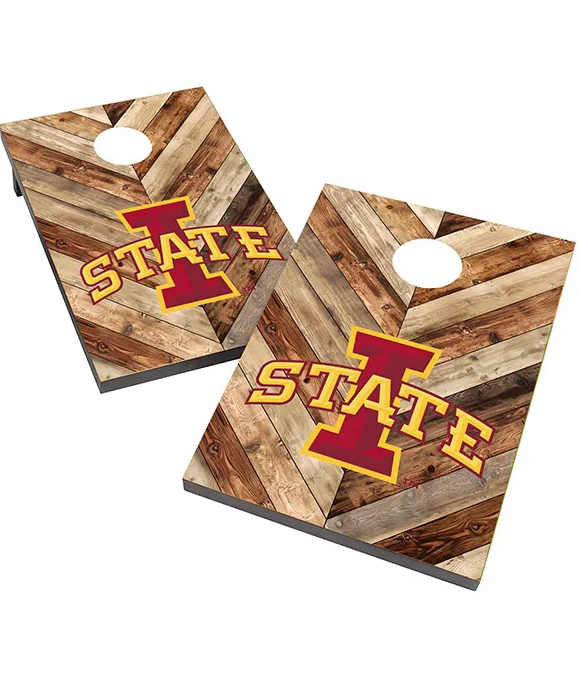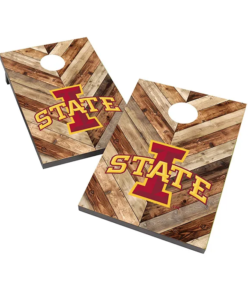 For the Cyclone basketball fanatic
A Cyclone basketball fan can never have too many Hilton Magic t-shirts. Grab one at Dogtown University, located in the heart of Campustown, in every color. Outfit-check worthy moments, every game.
Shoot hoops the Cyclone way – the ISU Bookstore offers multiple Iowa State themed basketballs for your b-ball enthusiast channel their inner Eli King.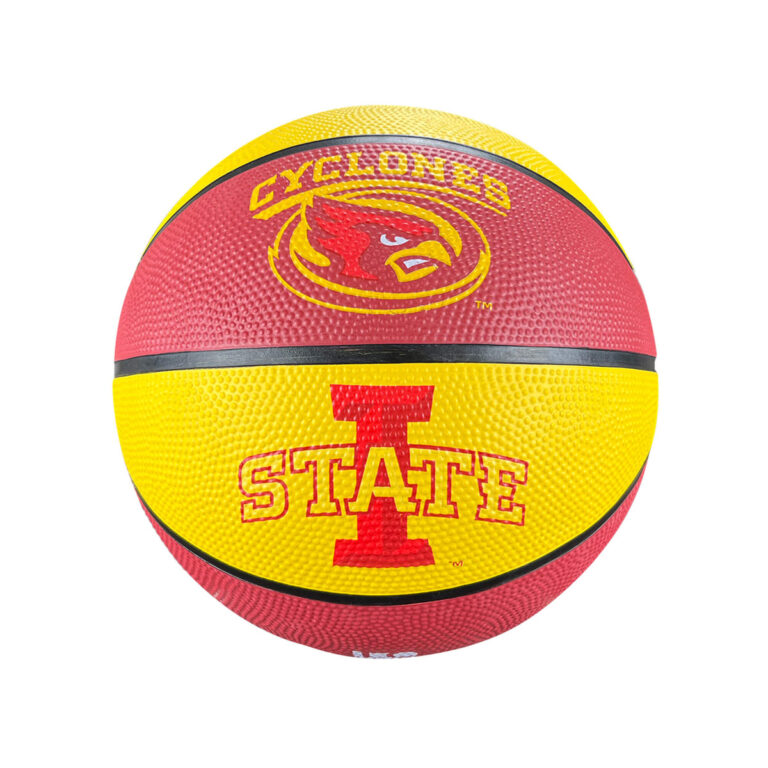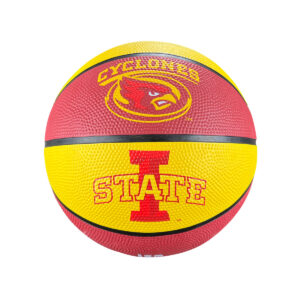 For the vintage-loving Cyclone
Score vintage Cyclone gear (that won't break the bank) at The Loft Resale in downtown Ames. The Loft offers a wide variety of Iowa State-themed clothing and accessories for everyone, including hats, sweatshirts, and jewelry. Done and done!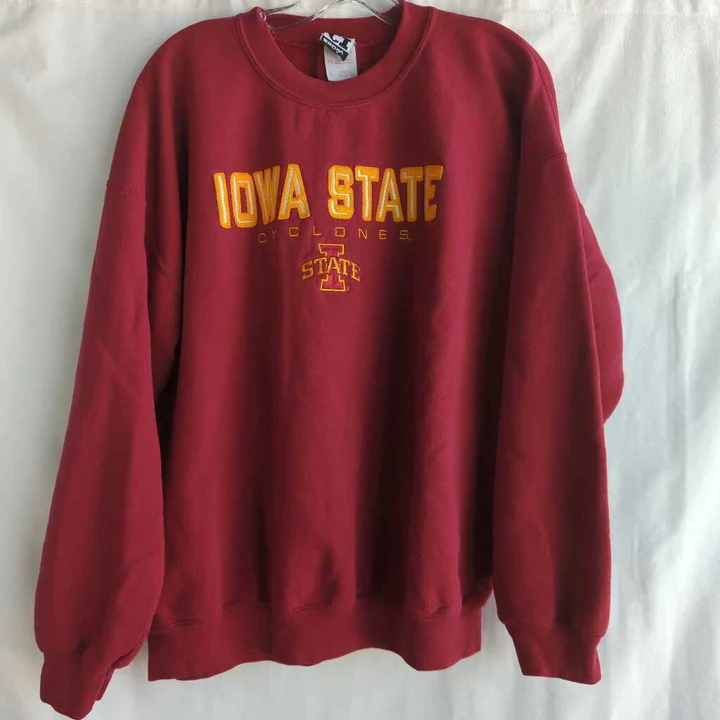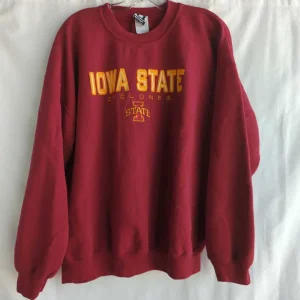 Browse Portobello Road's hand-picked collection of true vintage Iowa State clothing. These old-school finds are perfect for the vintage-obsessed Cyclone in your life. 
For the fashion-forward Cyclone
Trends your Cyclone will love: Check out clothing designed by Iowa State students at Innovate 1858, located on campus in the Student Innovation Center, for on-trend Cyclone clothing and accessories. Thanks to you, they're definitely going viral this holiday season. 
Moorman Clothiers offers high-quality gear to treat the sophisticated loved ones in your life. With brands like Cutter & Buck, Tommy Bahama, and Pressbox, give your loved one a high-end Cyclone-inspired statement piece.
Sparkle like a Cyclone! Stop at Bizzy's Boutique to snag a gift for your fashionista Cyclone. Grab an Iowa State sequined piece from the Game Day Collection, wrap it up with a bow, and you're set!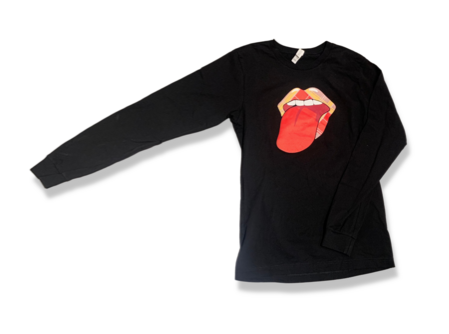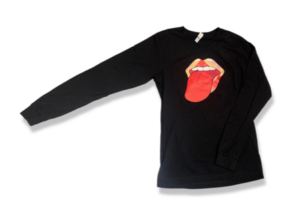 For the Cyclones-in-training
Obviously, all the little ones in our lives are future Cyclones. Duh! Stop back at Strawberry Patch for gifts small enough for the tiniest Cyclone, including cardinal and gold onesies, "future quarterback" gear, and the sweetest Cyclone dresses. For the perfect stocking stuffer, grab your little ones a Cyclone face tattoo on the way out. They'll love showcasing their Cyclone spirit right on their cheeks. 
For the studious Cyclone
Cyclones in college need all the comfort they can get. This school thing is stressful! Grab an ISU Frosty Fleece Blanket from Barefoot Campus Outfitters. Your Cyclone will love curling up with this homey gift. 
Coffee is essential for college students. Stop at Innovate 1858 to grab your Cyclone an Iowa State Tartan mug for morning fuel and a trendy glass tumbler for on-the-go energy.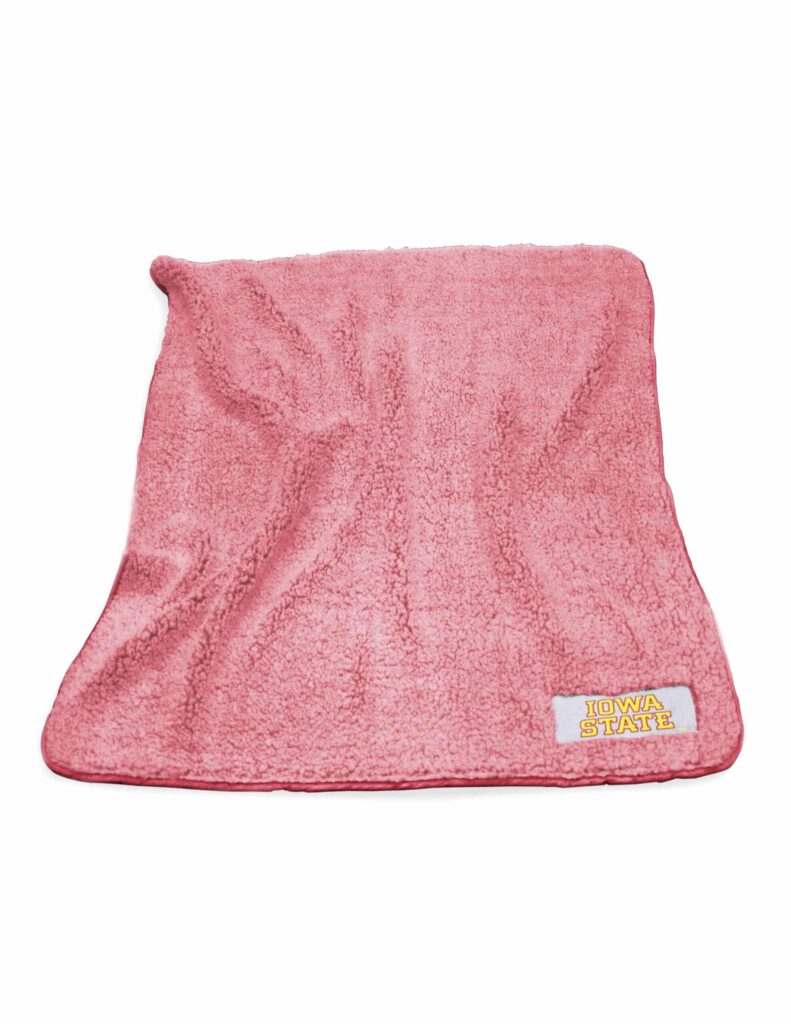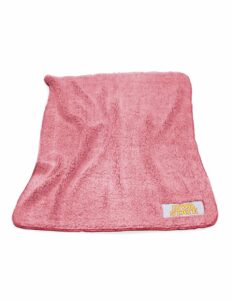 For Cyclones in the family
Don't forget the fam! Check out the ISU Bookstore's Cyclone Family Collection to browse curated gifts for mom, dad, grandparents, and even furry friends! Pick out a Cyclone wine glass for mom, Iowa State golf tees for dad, comfy "Iowa State Grandparent" for proud grandma and grandpa, and a new Cyclone collar for your pet. Christmas shopping = done.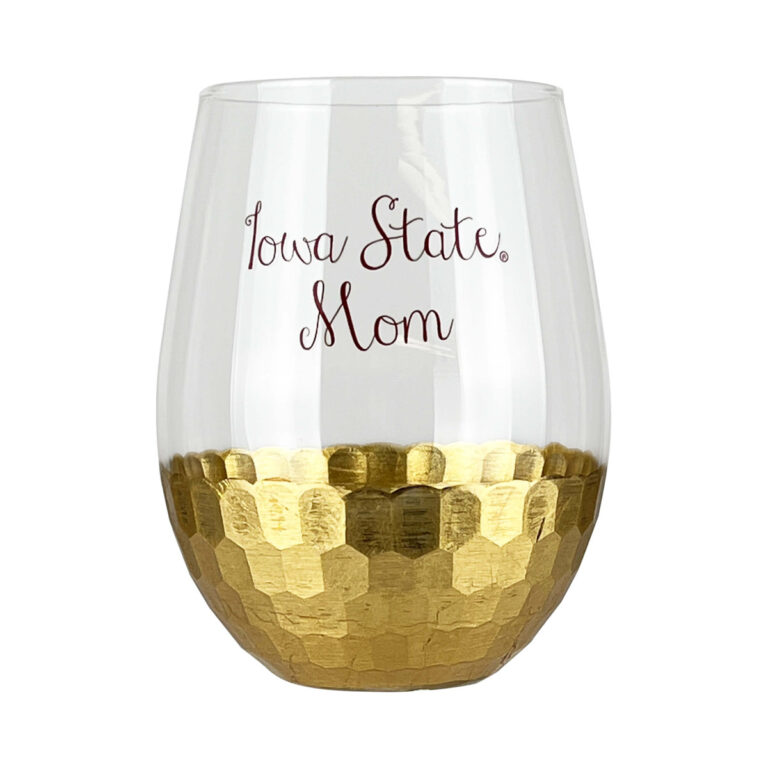 By Marissa Smith, Marketing Communications Intern