It's been said that April showers bring May flowers, and Ames is experiencing beautiful blooms! Get inspired by a blossoming new season and refresh yourself with local goods right here in Ames.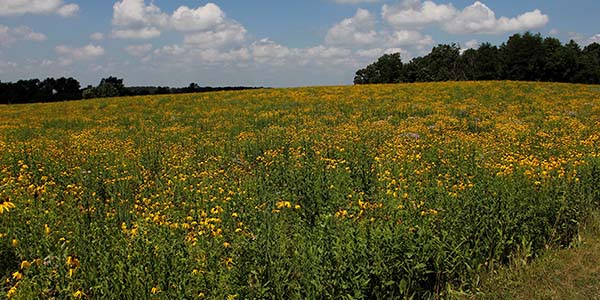 Visit the Iowa Arboretum just outside of Ames and explore beautiful trees, flowers, and grasses. This recreational resource houses many plants native to Iowa, which you can see along their short woodland trails. 
Venture out a little further to find McFarland Park & Story County Conservation Center with hard-surfaced trails and picnic areas. This gem of a location has beautiful greenery that traces along the edges of a serene lake.  

Able to capture some great pictures of nature? Keep them around forever by printing them through PhotoSynthesis in Downtown Ames. Make your work into greeting cards, tote bags, or canvases at this local retailer.  
Don't miss Reiman Gardens for tulips and other spring flowers. You'll also notice within the theme of Spring Enchantment dozens of whimsical fairy doors waiting to be discovered.  
Spring is brewing at Little Woods: Herbs and Teas, where you can get a taste of the florals from their spring tea collection. Try their spices in bulk, such as acai berry powder, chia seeds, and bay leaves. No green thumb? No worries! Browse their collection of books on topics ranging from backyard foraging to the history of tea.  
There is nothing that complements the beauty of Iowa State University's campus better than springtime. Almost a certain find, the Siberian Squill is known to bloom in April in central Iowa. Look for its remarkable blue hue near the Knoll and Memorial Union. 
Want to take the beauty of spring home with you? Everts Flowers Home and Gifts designs stunning collections of bouquets, perfect for a table centerpiece or that special someone. Shop their spring collection for the freshest in-season flowers.