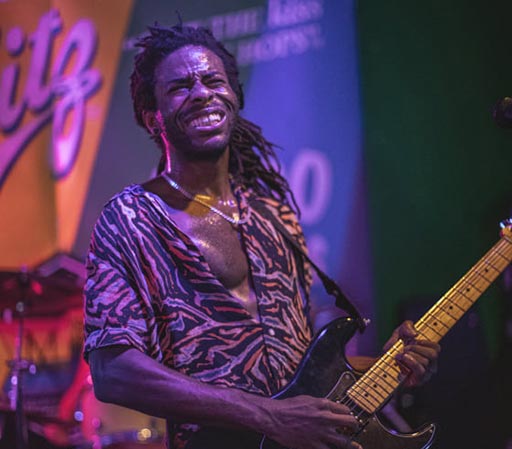 The 10th Maximum Ames Music Festival will be held Sept. 15-18, 2022. MAMF is a DIY local music experience in Ames. Its mission is to provide a safe, inclusive environment that fosters creativity through music and art. Each year, MAMF celebrates a weekend of music, art, and community!
Venues will include the Angry Irishmen, Alluvial Brewing, KHOI, the Ames City Auditorium, London Underground, Della Viti, and the Goldfinch Room.
This year's lineup features legendary blues artists, singer/songwriters, Americana rock bands, electronic dance music, Indie rockers, and more.
Here's a current list of performers: Annalibera, Brother Trucker, the Rush Cleveland Trio, Miss Christine, Eleven Moons, Alleygrass, Atlas Support Group, Marc Bailey, Bleujack, Liv Carrow, Casual Disasters, the Dave Slade Trio, Fat Sky, Fred Love and the Bakersfield Brawl, Great Caesar's Goat, Tom Hummer, Hot Kunch, Indigo Monks, DJ Elliot James, Johnny Rocket, Courtney Krause, Adam Lyons, Moonrabbit, Moscow Puzzles, Mr. Softheart, MSGW, No Good Deeds, Pink Kodiak, Jeff Schipull, Ben Schrag, Seth Chloe and the Silver Linings, Stateparks, Teri Underhill, Wally Neal and the Cloud-Hidden Singers, Matt Woods, Wiitch Tiit, the White Chickens, Zap Tura, and Elizabeth Zimmerman
For details, go to https://maxamesmusicfest.com/