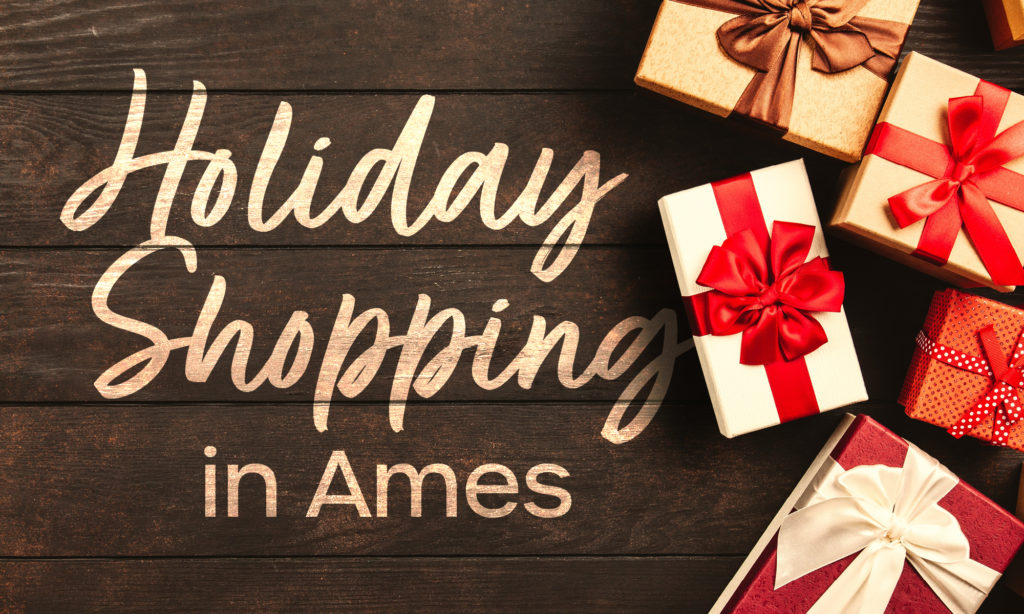 Are you scrambling to find last-minute gifts for the holidays? Consider these uniquely Ames finds to get your creative juices flowing:
-Adorable kids' clothes from Bizzy's Boutique at North Grand Mall
-Books for everyone on your list at Dog-Eared Books in Downtown Ames
-A garden calendar from Iowa State Extension and Outreach
-The gift of experience! Think Reiman Gardens membership, tickets to a show at Stephens Auditorium, or golf lessons from one of Ames' golf courses
-A cozy, hand-poured candle from Oak Lane Candle Co.
-Cans of locally brewed beer from Torrent or Alluvial Brewing, or a bottle of wine from Prairie Moon or Della Viti (and don't forget about Cyclone Liquors!) – great for hostess gifts or holiday gatherings!
-Unique toys for the littles at Pumpkin Patch
-Perfect gifts for cooks and anyone who loves to entertain at Nook & Nest and Cooks' Emporium in Downtown Ames
-A new green plant from Back Alley House Plants 
-Iowa State gear from Dogtown University or Barefoot Campus Outfitters in Campustown for all the Cyclone fans on your list
-A dozen monster cookies from Cookies, etc. or an assortment of mouthwatering chocolate at Chocolaterie Stam 
-Healthy, great-smelling stocking stuffers from Life Distilled, a new modern-day apothecary in Downtown Ames
-Freshly roasted bags of coffee from Burgies, Morning Bell, or any one of Ames' awesome coffee shops
-A floral arrangement or other home décor at Everts Flowers, Home & Gifts or Coe's Floral, Gifts & Décor (delivery is available!)
-Or go for a gift certificate for one of Ames' best restaurants (great for those hard-to-buy-for friends and in-laws!)
We hope this list sparks some ideas. There are dozens of places to shop in downtown Ames, North Grand Mall, Campustown, and other areas of Ames. Shop local!