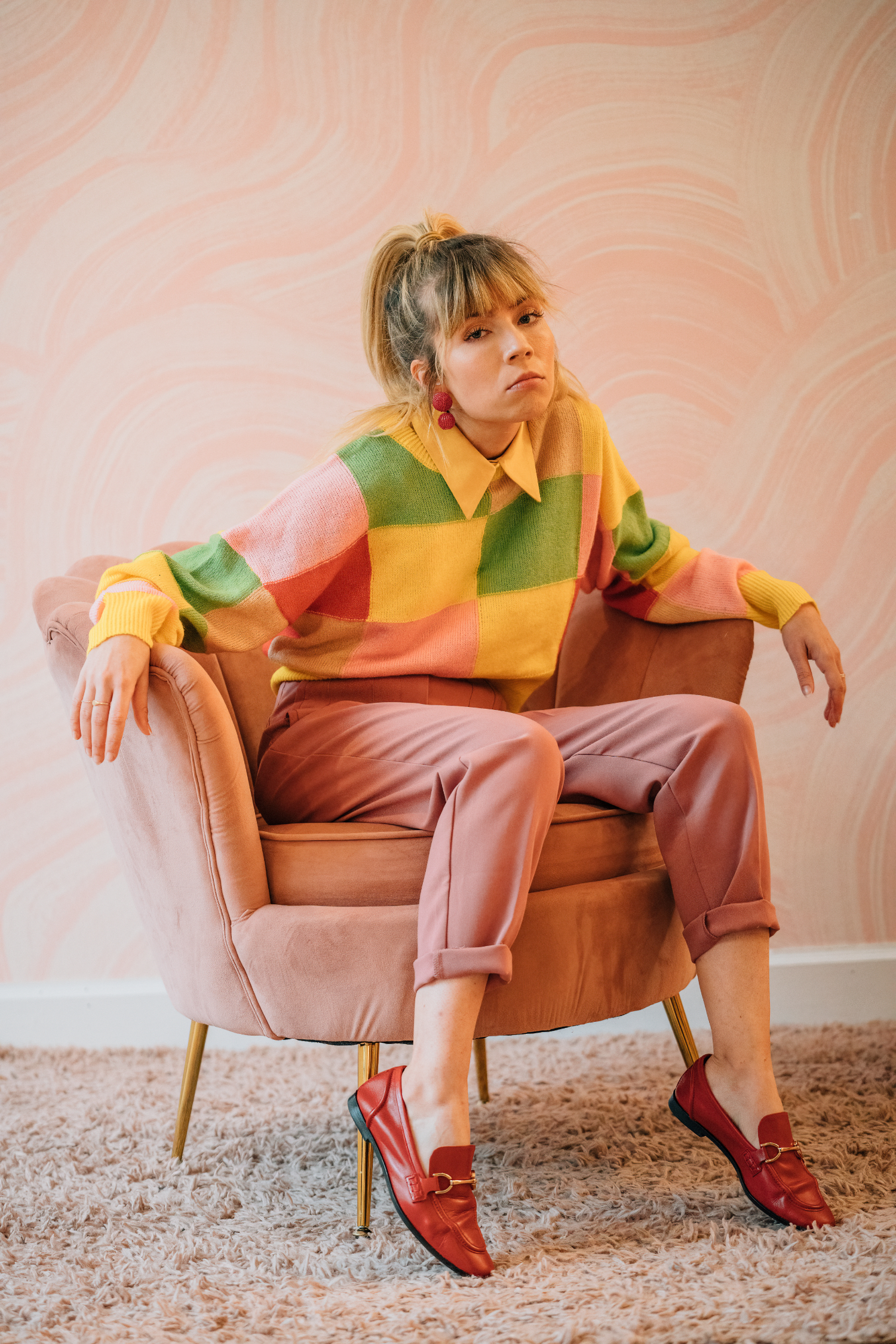 A conversation with Jennette McCurdy
Tickets are now on sale for actress, director, and New York Times bestselling author Jennette McCurdy at Iowa State University on Friday, December 2. Doors will open at 7:30 p.m. for the 8 p.m. moderated conversation event in the Great Hall of the Memorial Union.
Jennette has been showcasing her multitude of talents for over 20 years, with more than 100 credits in film and TV. Most recently, Jennette has chronicled the unflinching details surrounding her life and rise to fame in her newly released memoir I'm Glad My Mom Died, which stayed at #1 on the NYT bestseller list for eight consecutive weeks. In the inspiring book of resilience and independence, Jennette uses candor and dark humor as she dives into her struggles as a former child actor—including eating disorders, addiction, and a complicated relationship with her overbearing mother—and how she retook control of her life.
In addition to her impressive acting resume, Jennette is an accomplished creator. Her darkly comedic one-woman show "I'm Glad My Mom Died," which she wrote, directed, and stars in, had a sold-out run at Lyric Hyperion Theatre. Jennette has been at the forefront of writing and directing Strong Independent Women and Kenny, which was featured on Short of the Week and nominated for the Grand Jury Prize for Best Short Film at the Florida Film Festival. Her works have also been published in the Huffington Post, the Wall Street Journal, and The Hollywood Reporter.
Jennette is currently developing a feature film, which she wrote and will direct, and has recently closed a deal to write her debut fiction novel. She has also been honored as part of the 2022 TIME100 Next list, a compilation of emerging leaders from around the world who are shaping the future and defining the next generation of leadership.
Tickets are $15 ($7 w/ ISU Student ID) and are available online via www.midwestix.com, as well as in the Maintenance Shop Box Office in the Memorial Union in person or by phone (515-294-8349), weekdays from 11am-5pm. A 3% service fee is applied to all online purchases and a $1 per-ticket service fee is applied to all telephone orders. All tickets are additionally subject to a non-refundable $2 MidwesTIX service fee.
The event is sponsored by the Iowa State University Memorial Union Student Union Board (SUB) and the WinterFest committee. For more information, visit www.sub.iastate.edu or call the Student Activities Center at 515.294.8081.